LinkedIn video marketing can be an extremely effective way of generating leads, engaging with candidates and customers, and establishing yourself as a thought leader within your field. When creating content, it is important to know what the LinkedIn video ad specs are, such as the required size and what formats are supported.
So in the first part of this article, we will provide a breakdown of the LinkedIn video specs for 2022 to ensure your video content can be uploaded seamlessly and quality is maintained – thus saving time AND maximizing your budget. 
Secondly, we will look at some successful LinkedIn video ad strategies and provide 6 easy to understand steps for launching a successful video ad campaign on LinkedIn.
These hints and tips will help you to achieve numerous leads and achieve a high return on investment for your video.
Ready to get started?
What Size Should LinkedIn Video Ads Be?
All videos that are uploaded to LinkedIn must meet height and width requirements in addition to aspect ratio specifications. The aspect ratio can be established by dividing the width of the video by its height. 
The minimum aspect ratio is 0.5625, while the maximum is 1.778.

The minimum width requirement is 640 pixels, and the maximum is 1920 pixels.

LinkedIn video ads

should have a minimum height of 360 pixels, while the maximum height is 1920 pixels. 
An example of a horizontal video is 1920 pixels by 1080 pixels, while a vertical video could have an aspect ratio of 720 pixels by 900 pixels.
Confused already? Don't be. EditMate's video editing service can help you create videos perfectly formatted for LinkedIn.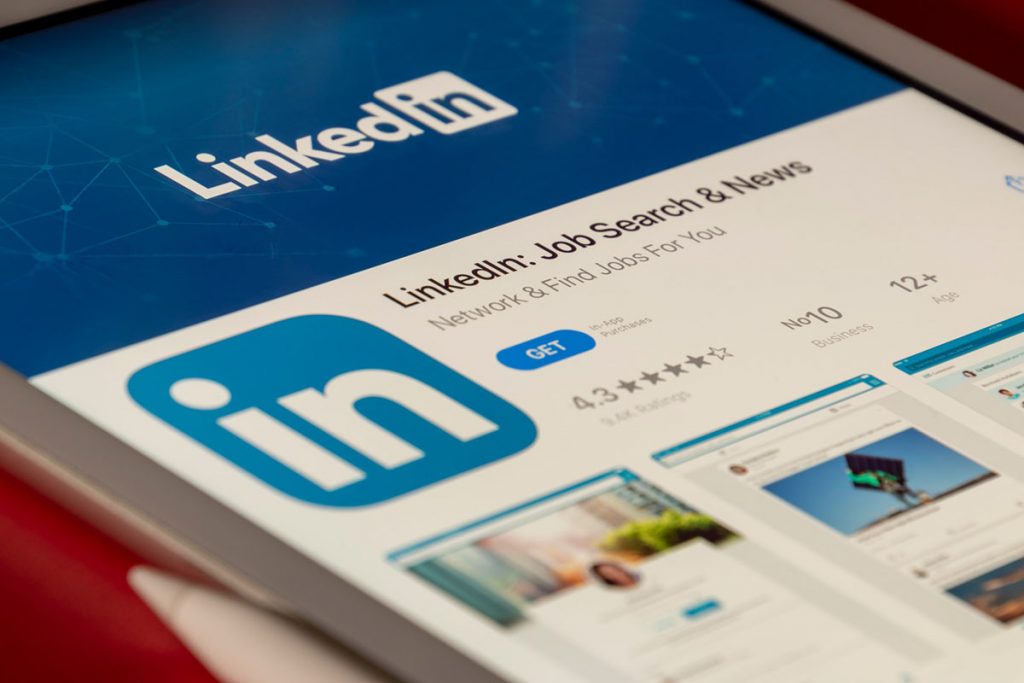 Why Would You Upload a Vertical Video on LinkedIn?
Videos that have a vertical aspect ratio will be served on mobile devices only, providing the mobile device supports vertical video playback. Compatible devices will have an app version higher than 0.406.59 on Android or 9.14.268 on iOS.
It is important to adhere to the requirements stated in this section to avoid videos needing to be reformatted and rendered, eating into your valuable time. If a video is uploaded and does not meet the recommended LinkedIn video ad specs, then issues such as banding can occur. 
What is Video Banding?
Banding is when similar colors in a video appear posterized. This process converts continuous grades of tones to a range of fewer ones, causing abruptness so color tones do not seamlessly flow into one another. 
LinkedIn recommends that a minimum aspect ratio of 0.80 is used in order to avoid the occurrence of banding on videos, despite the platform supporting aspect ratios as low as 0.5625.
Additional Size Requirements for LinkedIn Video Ads
Next, let's look at the additional technical video specifications to ensure every box is ticked when creating videos for your next LinkedIn ad campaign. 
The maximum video length that is supported by LinkedIn is 3 minutes and 30 seconds, however, most successful video ads are less than 15 seconds.
Compatible file sizes are between 75KB and 200MB.
The maximum audio size is 64KHz.
LinkedIn Video Format Specifications
Finally, before we discuss how to manage a LinkedIn video ad campaign successfully we will look at the accepted video formats. 
Your video format should be MP4, with a codec format of H.264 or VP8.

The framerate should be lower than 30 FPS (frames per second).

Audio formats must be AAC or MPEG4.

If you would like to include video captions, then they should be in SRT format.

Video thumbnails must be in JPG or PNG format, with a maximum file size of 2MB. The aspect ratio of the thumbnail should also match the video itself.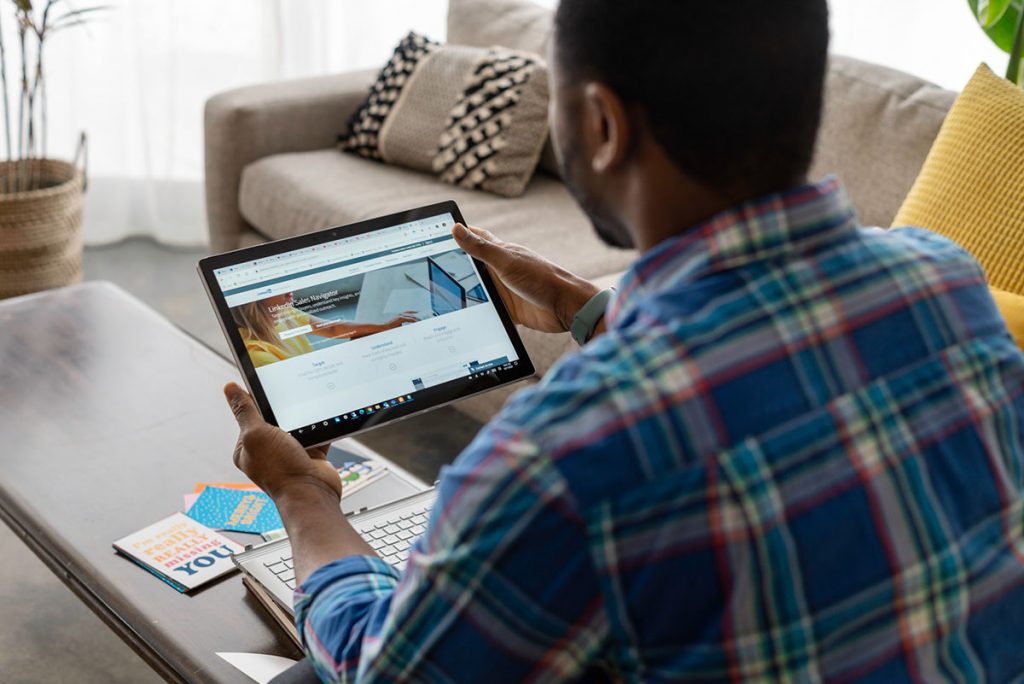 6 Steps for Launching a Successful Video Ad Campaign on LinkedIn
Now you know everything you need to know about creating a video that meets LinkedIn's specifications, let's consider your strategy and how your campaign can achieve a high amount of visibility and conversions…
1. It is important to fully establish what the goal of your LinkedIn video ad campaign will be.
Are you aiming to increase awareness of your brand from a customer perspective? Or are you looking to appeal to future employees? Are you looking to achieve direct sales from a business-to-business angle? Or do you want to showcase your industry knowledge and increase the readership of the content you produce?
2. You should then ensure that the video content is perfectly suited for your objectives.
To increase brand awareness, for example, the content should outline the key targets of your brand in a video that is between 5 and 30 seconds in length.
Analysis conducted by LinkedIn shows that this length of a video is easily digestible, while also leaving the viewer wanting to learn more. 
3. Your video should attempt to tell a story, granted that is a difficult task with a runtime of fewer than 30 seconds, but this is what defines an effective video ad from an unsuccessful one.
Try to appeal to the audience in a professional, but humanized manner, with many visuals that create an engaging storyline. 
4. Captions can also be a very effective tool when it comes to increasing engagement, as it is worth remembering that the majority of video ads will be watched without sound on the first viewing.
Including captions that provide a text narration of the video is highly recommended, as it is best to assume that your audience will be watching with the volume turned down. 
5. LinkedIn provides a range of analytics to help monitor and record the performance of your video ad campaigns. This helps you compare the results with your initial objectives.
These metrics include impressions, views, view rates, completion rates, rates by quartile, clicks, full-screen playback, conversion rates, leads, cost per conversion, and more.
6. Using the above metrics, you can then assess how well your campaign has performed and make adjustments to improve your conversion and engagement rates.
A/B testing refers to producing different versions of your ads to see which ones perform the best, helping you determine what works and what doesn't in the future.
You can adjust the length of the video, the audio and visuals used, thumbnails, and the text copy displayed, amongst other things to achieve different results.
Determine Your Audience Size and Improve Targeting
To optimize the deployment of your budget you should establish your demographic and exclude anyone that does not meet your targeting requirements. One targeting error that is all too common is forgetting to exclude profiles belonging to people within your company, wasting your budget on worthless impressions. 
If you are looking to generate business-to-business (B2B) leads then another mistake is failing to remove entry-level employees from your targeted audience. Focus your budget on key decision-makers to increase the chances of lead generation. 
When including specific job titles in your targeted campaign, you must conduct thorough research to ensure they are current and correct. Job roles and titles can change all the time, so take the time to view the meet-the-team pages of the businesses you wish to target, creating a list of job titles belonging to likely decision-makers.
Defining a target audience that is too large is another error that results in fewer leads. Try to condense your list a little to improve the frequency rate of your ad being viewed by your desired demographic. Defining a very large audience can result in very low-frequency rates – an ideal frequency rate per user would be around 4 impressions during a 30-day period. 
LinkedIn ads can be extremely effective and achieve much higher conversion rates compared to other forms of social media.
We hope our simple advice has helped to provide some guidance for your next campaign and that your LinkedIn video ads can achieve their goals!

Need help creating videos for your next LinkedIn Ad?
Contact Us to learn how EditMate can help your company produce video content!