If you're looking for a piece of content that will expand your brand awareness, reach prospects in an engaging and trustworthy fashion, and act as a source of valuable feedback, a customer testimonial video is exactly what you need. A customer testimonial video is a step up from the classic sales pitch video, and we'll explain why.
In this post, we've also included:
a guide on how to structure your customer testimonial video

tips for how to gather the footage from customers

our Top 7 picks for the best questions to ask your customers
Let's get started! 
The Power of a Customer Testimonial Video 
When using a testimonial video, you get to allow your customers to vouch for your product, so an inherent layer of trust is implied. Any sales video needs an evidence section in which someone qualified can vouch for the quality and effectiveness of your solution. And in a customer testimonial video, the entire pitch is done by these qualified people! 
People respond better to genuine testimonials than to recommendations from people in positions of authority. Testimonials represent lessons that come horizontally (from people on the same level), rather than vertically, which opens up the audience to a more receptive attitude. This video format is so effective at persuading people, it's also been used to advance children's safety and stigma desensitization, among many other applications. 
The process of creating a testimonial video is one that leans on an effective sales strategy and provides added benefits, too.
Customer testimonial videos have an edge over standard sales videos in several ways, including:
Prospects get to see and humanize the people who share their pain points

You have an added level of enthusiasm from your customers as they are happy enough with your product to provide a testimonial.

The process of collecting questions acts as feedback to improve the value of your product

You are engaging your existing customers in a way that promotes retention
These are just some of the ways that a video testimonial can be of great value, especially to smaller companies that are trying to boost brand awareness.
They're essentially a more relatable, more trustworthy version of a sales pitch, and as such, they function best when structured similarly.

For this, you need to arrange a specific set of customer testimonial questions that can be applied at each point in the sales structure. We'll come to these questions very shortly; but first, let's take a look a the framework itself. 
The Importance of Structure to your Customer Testimonial Video Questions and Framework
Structuring your testimonial video is a matter of following basic sales media formats.
As such, numerous steps should be followed sequentially.
Commonly, sales videos follow this format:
Introduce the issue

– This is where you'll be identifying the pain point of your customer. Identifying the problem, as it relates to your ideal customer. 

Admission

– Here, you engage with the viewer by briefly talking about how you personally struggled with this problem.

Your journey to the solution

– Your struggles inspired you to hunt for the solution, which led you to your discovery.

The solution in more detail

– This is the reveal of your product, where you describe the solution in depth and assign its solution to the problems you described previously.

The value of the solution

– Talk about the product in terms of its value as a solution, not in terms of price.

Evidence

– Generally, this is where testimonials come in, as they provide backing for your claims.

Call to Action

– Finally, end the video with a call to action to sign up, buy now, or take advantage of a promotion.
There are shorter and longer versions of this template, depending on the specifics of what's on offer and whom you're selling to, but this is the general theme of a sales video, and it sets the framework for your client video testimonial too.
With a customer testimonial, you get some of these parts as standard. For example, the story is told from the customer's perspective, so the evidence section is there by default. This means that all you have to do is tailor your questions to fill in some of the other steps, and edit the video to present them in order. 
While you're thinking about this, consider EditMate. Aside from the professional video editing services available, EditMate also provides the opportunity to easily crowdsource testimonial video clips from your customers directly. All you'll need to do is design the questions, then ask your customers to answer on video and upload it to your project on the EditMate Dashboard. Then it's just a matter of piecing the video together.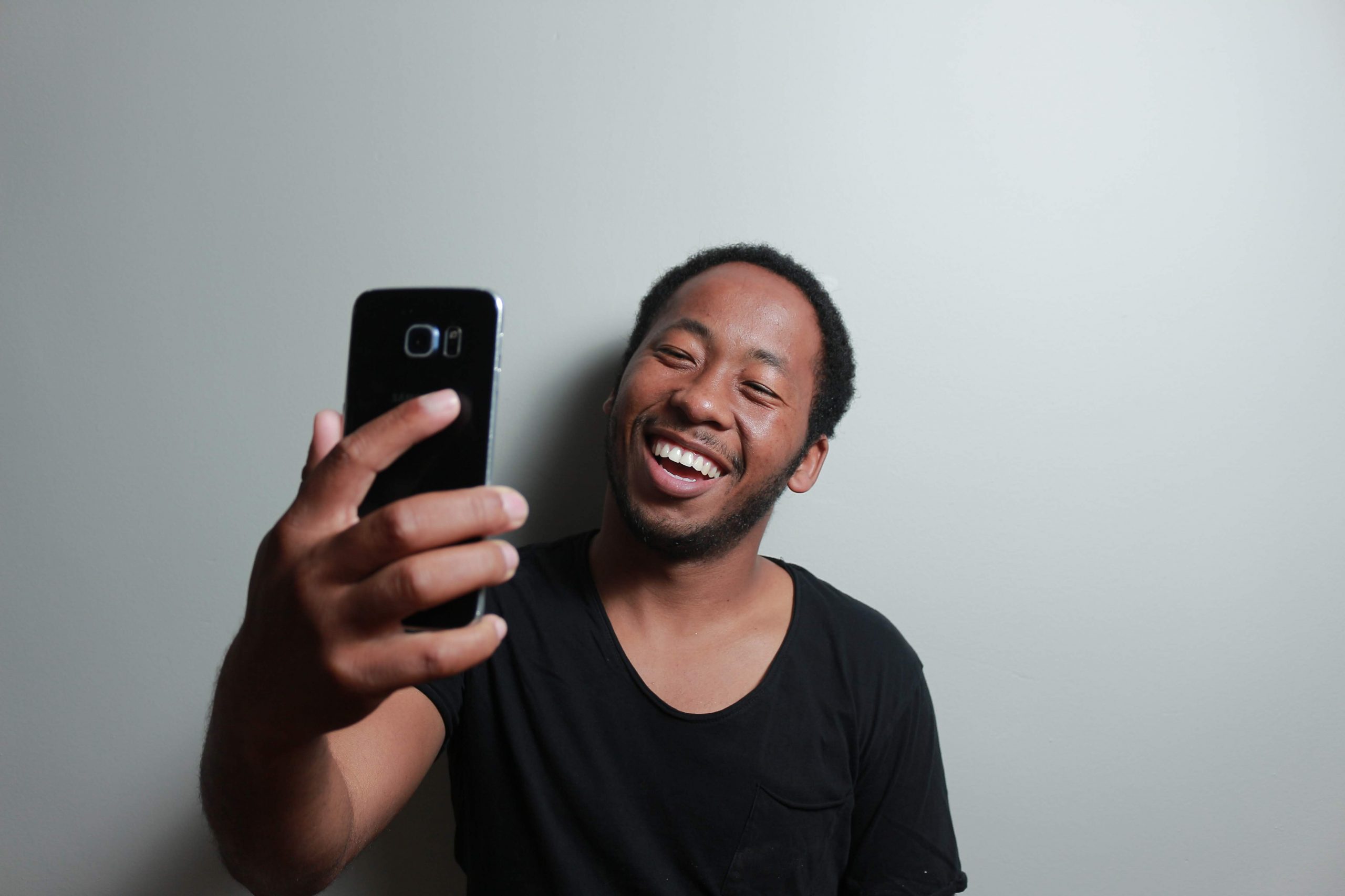 EditMate's software & service makes it super similar to collect authentic video testimonials from your real customers.
Not sure of which questions to ask? Luckily, that's the very topic of this next section…
Our Top 7 Video Testimonial Questions
Now you've got the framework and you know the story you want to tell, it's time to ask the questions that will give you the material to pad that story out.
Here are our top seven video testimonial questions to ask customers:
What was your problem before finding us?
This question sets the stage for the video, following the framework above, and introduces the viewer to the pain points your customer faced before being led to your solution.
What were your hesitations when looking into our solution?
This is where your clients will relate to your audience, admitting their hesitance, uncertainty, and thoughts about your product in the time before deciding to buy it. Alternative phrasing might be, "What kept you from buying from us, to begin with?". 
What factors influenced your decision to choose our product over the other available options?
This question covers the journey to the solution in more detail and can illuminate some of the value points along the way. This question can be rephrased as "What did you like most about our product?" or something similar, to the same effect. 
How did our solution impact you immediately after purchasing?
Now you're able to get into more detail about how the product addresses the customer's needs. Each customer may have a different first value point with your product, so this can be a very powerful question if you're going to be using multiple customers in your video.
How has our product continued to help you?
This is a description of how your solution provides continued value to your clients. Here, you can also ask some more detailed questions about specific features of the product, to get opinions on more detailed value points for each client. 
Why would you/would you recommend this product to someone who might be watching?
This is the explicit validation you're looking for and represents the evidence of your product's quality and customer fit. Again, if using multiple clients, you can mix and match both versions of this question to maximum effect. 
What would you like to tell the people watching? 
You can let the clients be your call to action here, vouching for your product and urging customers like them to jump on board. 
Sales videos are a tried and tested method to boost prospect engagement and conversions, and they have followed this template successfully for a long time. With testimonials, you get a boost to this persuasive format by taking away some of the inherent bias in your own marketing. 
Conclusion
A customer testimonial video is a great way to promote your product in a way that boosts engagement both with current or previous customers and your prospects watching. Simply by following the tried-and-tested sales video framework, you'll introduce a new dimension to your video with real client experiences, expressed directly from the source. 
The client experience brings a legitimate source of reliable evidence for the efficiency of your product in fixing their problem. This bypasses a level of understandable skepticism in your audience that would arise from you pitching your own solution and relates to them on a personal level. 
Need help creating and editing your next Customer Testimonial Video? EditMate can help. Contact Us today!