Having a great team is essential to running a successful business. In order to have your top pick from applicants, of course, you need to ensure potential employees are actually applying to work at your company. One of the best ways to showcase what your business has to offer, as well as entice those looking for a job to apply, is to use recruitment videos. 
In this article, we are going to explain exactly what a recruitment video is, what it can do for your business, as well as what makes a good video with seven examples of great recruitment videos to work off. 
Recruitment Videos and What Can They Do For Your Business
Before we dive into our seven examples of well-made recruiting videos, it's essential to understand exactly what these videos are and how they can help your business thrive.  
First of all, let's talk about what a recruiting video actually is: A recruitment video is a piece of video content that will grab an applicant's attention all while explaining to them what it would be like to work at your company, the exciting aspects of the job, and the potential growth opportunities.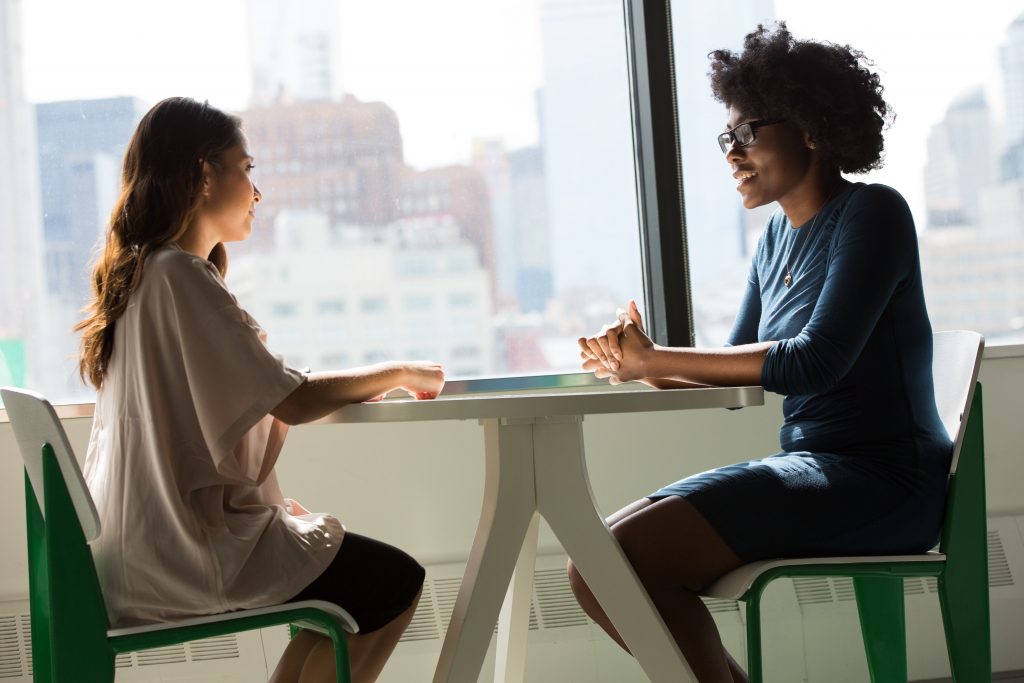 These days, the workforce is saturated with positions, and sites such as Linkedin or Indeed.com have hundreds of available positions for potential employees. In order to stand out in the crowd, your company should be able to show applicants exactly what you stand for and what their life would be like working on your team. 
To get your message across quickly and potently, studies have shown that recruitment videos are the best way to go. They can increase the number of applicants and even the caliber, giving you more options to choose from to create your dream team. 
What Makes a Good Recruiting Video?
Now that you understand what these videos are and more importantly, what they can do for your business, it's time to find out what makes a good recruiting video. 
There are 5 elements of a good recruitment video:
It includes key information about the company and the job.

Ensures good sound quality and production value. 

It is short and direct. 

Highlights questions candidates may have. 

Includes a call to action. 
Overall, the video should be well-made, clear, and concise, directly reflect your branding, and should give the applicant a taste of what it is like to work for your company. 
Before you start recording, we have included 7  recruiting video examples here and detailed descriptions as to why they work so you can decide which tactics you want to employ when you make your own! 
7 Successful Recruitment Videos
No matter what kind of message you want to relay to your future employees, making a recruitment video is the best way to show them what your company does, what their life will be like working for you, and most importantly, why they will want to. 
These seven companies have created recruitment videos that you can and should use for inspiration. Each video uses different tactics and it's important that you choose the style that best fits your company. 
BambooHR
As a start-up, BambooHR wanted to ensure that future employees understood that they would not be asked to work unrealistic hours and that their creative skills will be used and appreciated. 
Their recruitment video uses fun music, current employee testimonials, and promises that when working for BambooHR you will be able to live your best life in and out of the office. 
If you want to express that your company is a great place to work where your employees won't lose their love for life, this is the perfect video to emulate. 
GrubHub
As one of the nation's largest food delivery systems, GrubHub is a big operation. In their extremely well-made recruitment video, they ask employees within every aspect of the company to explain what they "bring to the table."
Each employee sits at a table with their favorite food while describing what they love about working at GrubHub and what their job entails. 
This tactic shows what it's like to work at GrubHub while showing that even within such a large company, every employee is an individual and their personality is appreciated. 
H&M
As one of the most popular global clothing companies, H&M is certainly a household name. In their recruitment video, H&M takes a more polished and scripted approach as opposed to more personal or laid-back interviews. 
A narrator tells the viewer about the company's values, goals, and dedication to its employees, however, you never hear from an employee. 
This can be a great way to showcase what your company stands for with a slick and impressive presentation. 
Starbucks
You may think of Starbucks as a worldwide conglomerate, but their video shows that the company is really focused on people. Whether it be the customer or the employee, each and every person is important to Starbucks, or so says their recruitment video. 
While of course there are thousands of people who work at Starbucks, their video focuses on one team at one location and shows exactly what they love about working retail for Starbucks. 
Whether you have a large or a small company, taking a few employees that work together as a team and showing how they interact with each other, as well as having them explain what they get from working for your company is a great model for a successful recruitment video. 
SodaStream 
Another fantastic way to grab the attention of potential applicants is to create a comedic recruitment video! 
It's still important that you clearly state what your company offers, what life is like as an employee, and answer any questions the viewer may have, but you can ensure they'll never forget your video if it made them laugh! 
SodaStream used comedy as the basis of their recruitment video, and it has been considered wildly successful. 
Heineken 
The global beer company is known for its quirky advertisements, and although they have several types of recruitment videos, one of its most famous and most successful shows various applicants in extremely odd interview situations. 
While the video doesn't really explain what Heineken does, it certainly makes it seem like a fun place to work! This type of video shows that you can really be creative with your recruitment videos, and there's essentially no wrong way to make a lasting impression. 
Google 
Google has always prided itself on offering a fantastic workplace environment. They have made several statistically successful recruitment videos over the years, and while the videography varies slightly, the message is always the same: you will love working at Google. 
In this video, Google portrays several different employees and asks them to talk about themselves. It shows meetings, activities, and really what life is like on a daily basis while working at Google. 
If you want to showcase your diversity and show applicants that they will be an important part of your company, making a video similar to this one will certainly do the trick. 
How We Can Help
When it comes to creating the perfect recruitment video, the best tactic is to be authentic and show off the real people on your team already. Showcasing your brand like this will humanize your business in a creative way. It will show future employees exactly what your company is all about and why they should want to work with you. 
No matter what your angle, it's essential that the video is polished and on-brand. That's where we come in! Here at EditMate, we can help your business create video content with our video production platform and team of professional video editors. Our easy-to-use software and service enable businesses to produce high-quality, authentic videos.
We will ensure that your recruitment video expresses who you are with a professionally edited video to engage applicants and keep your business thriving! And that the process of creating your video is easy and fun, from start to finish. 
The Bottom Line
These companies have had wild success with their recruitment videos, and you can too!
Whether you have an exact idea of the type of recruitment video you want to make or just want to get the ball rolling on creating a successful and creative video, EditMate is here to help.
Contact Us today!