In our last Marketer Monthly email, we shared the inside scoop about how Instagram is now leaning into video.
For businesses creating videos, this means that Instagram is an excellent place to be sharing video content.
The app will likely be prioritizing video in their algorithm, giving brands that are sharing videos more opportunity to grow their audience and reach.
We've already shared 5 Tips for Instagram Reels but today, we thought we'd give you a CHEAT SHEET for every kind of video post you can share on Instagram: Feed, Carousel, Stories, IGTV, Reels, and Live Videos.
For each type of post, we're sharing:
the best aspect ratio (width x length)
size options (both best and also accepted — but since Instagram compresses videos when uploading if you use the best resolution, video quality won't be affected!)
hot tips for each type of video
Bookmark this page to refer back to our Cheat Sheet or click here to download a PDF version!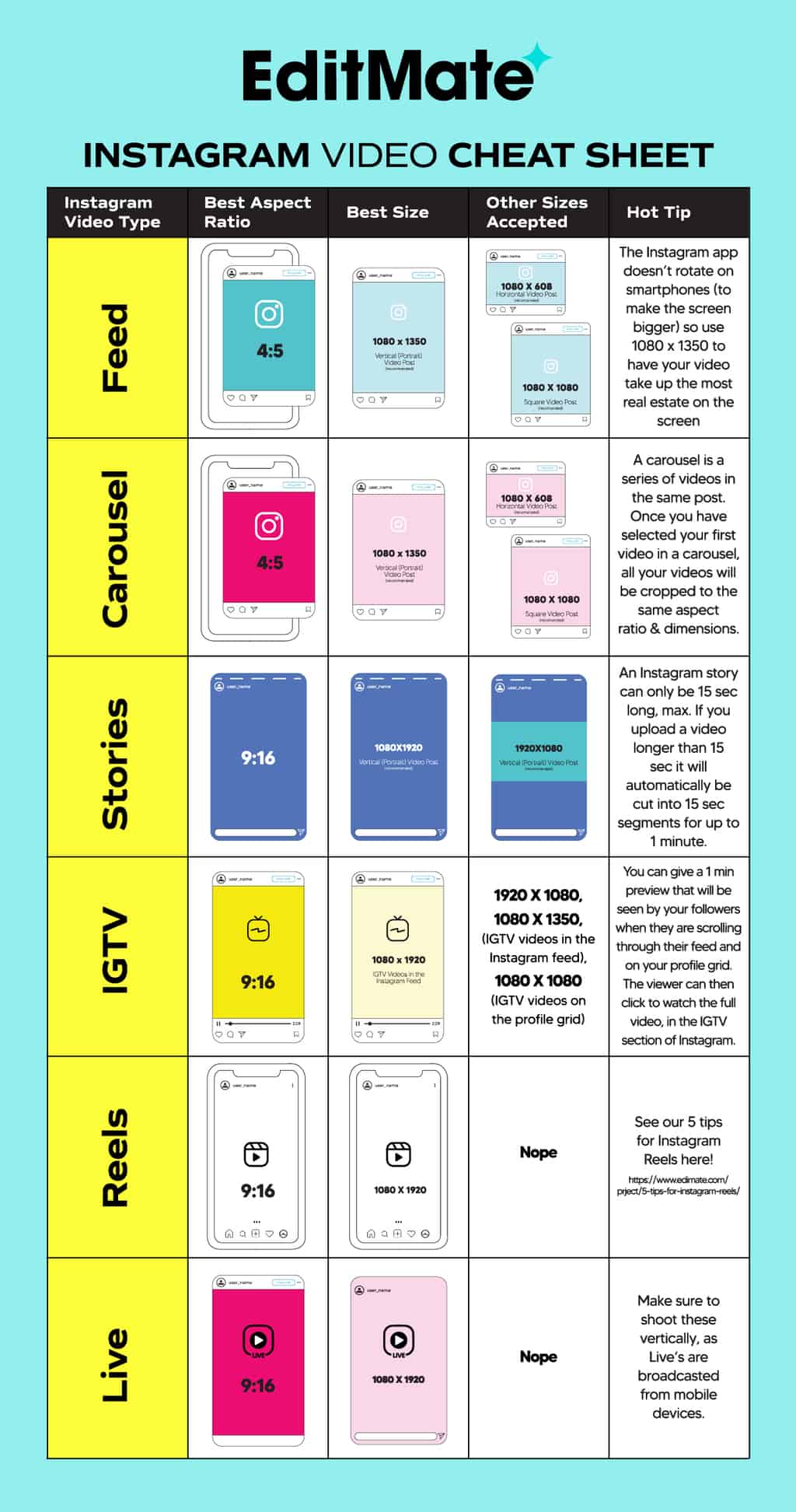 We hope our cheat sheet is useful!
Are you creating Instagram videos for your business? Contact us below to learn how EditMate can help.