This year, we're tossing out our Marketer Monthly newsletter and creating something new: A Top 5 Link List. 
Each month, we'll share 5 quick links.
The link list will include a wide range of things including video production, business tips, marketing ideas, creative stuff, visual inspiration and beyond…
Why the change? Well, 2 reasons:
Our clients/readers aren't strictly "marketers" anymore. Video has evolved a lot in the last 5 years, so the types of people we serve have, too.
Sometimes we just want to share a random YouTube video or movie trailer (see #2 below) and this gives us the license to do that! Hey, it's our newsletter and we make the rules.
So, here's January 2022's Top 5:
# 5.  Copywriting Swipe File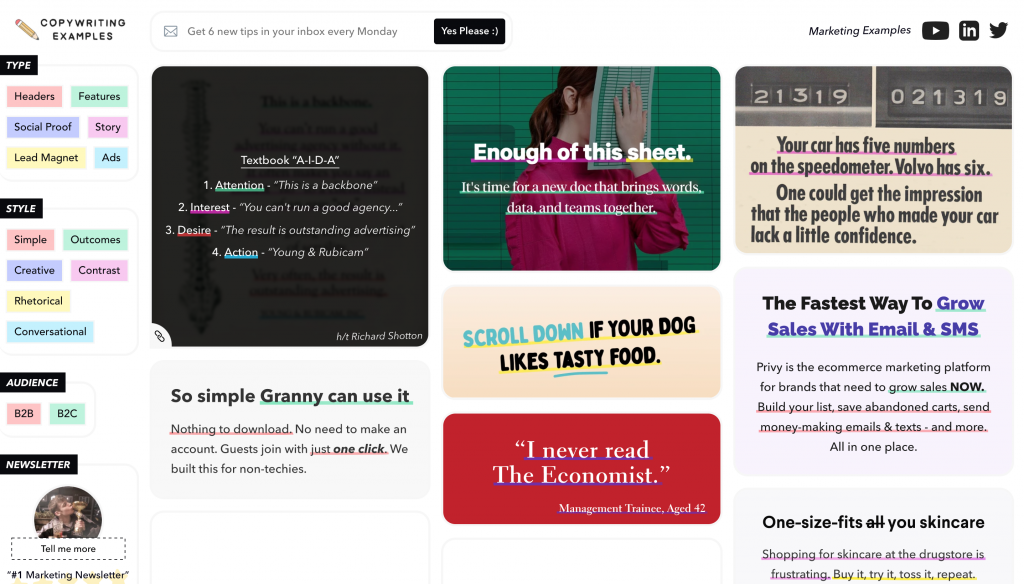 The ultimate swipe file of over 300 examples of great copywriting.
Hover over each interactive example to get a breakdown of why it's effective and what you can learn from it.
# 4. Video Resumes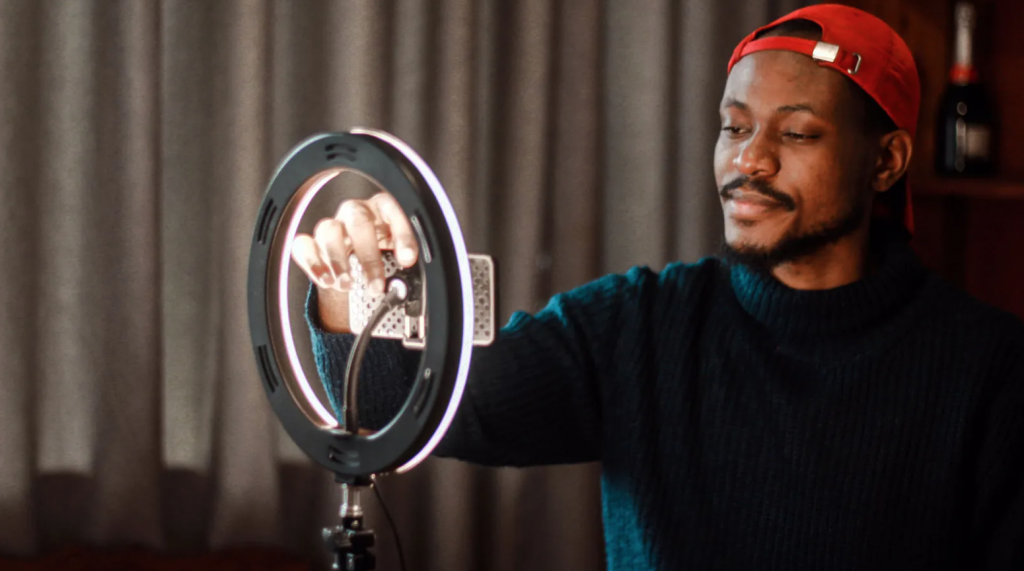 As hiring shifts towards virtual interviews, candidates are jumping in front of the camera to boost their odds of winning a job.
Do you think your company will start requesting video resumes?
# 3. Leadership Tips from Top CEOs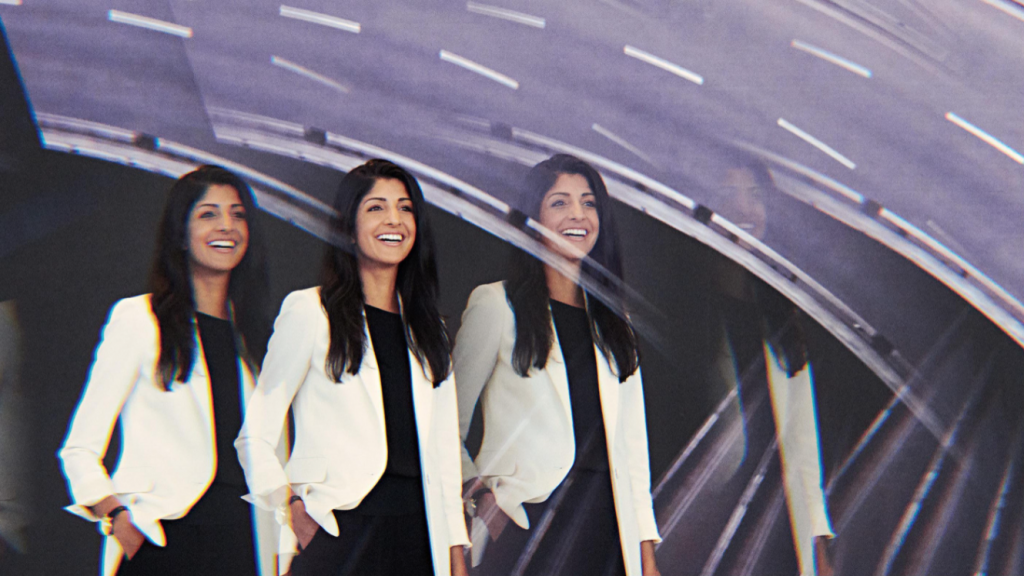 For many businesses, 2021 was a big year for learning. In this piece from Forbes, Top CEOs Share Surprising Leadership Tips Of 2021.
It includes smart tips from the leaders running Spotify, Vimeo and Etsy.
# 2. WeCrashed Movie Trailer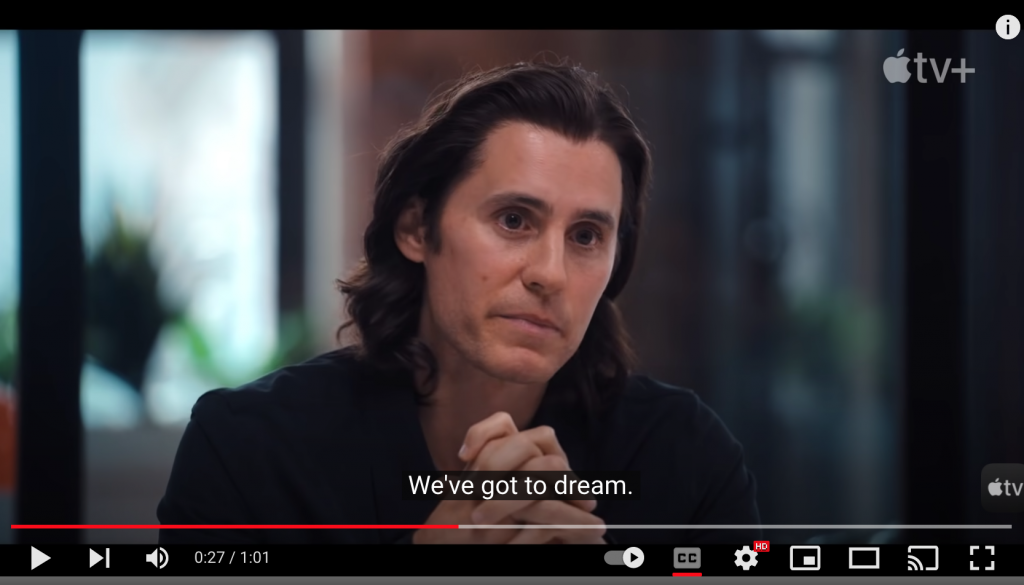 If you ever rented a desk or enjoyed a free coffee at WeWork, you're gonna wanna watch this new movie trailer for WeCrashed, starring Jared Leto and Anne Hathway.
The film tracks the wild rise and fall of WeWork and premieres on AppleTV+ in March.
# 1. Pexels Content Calendar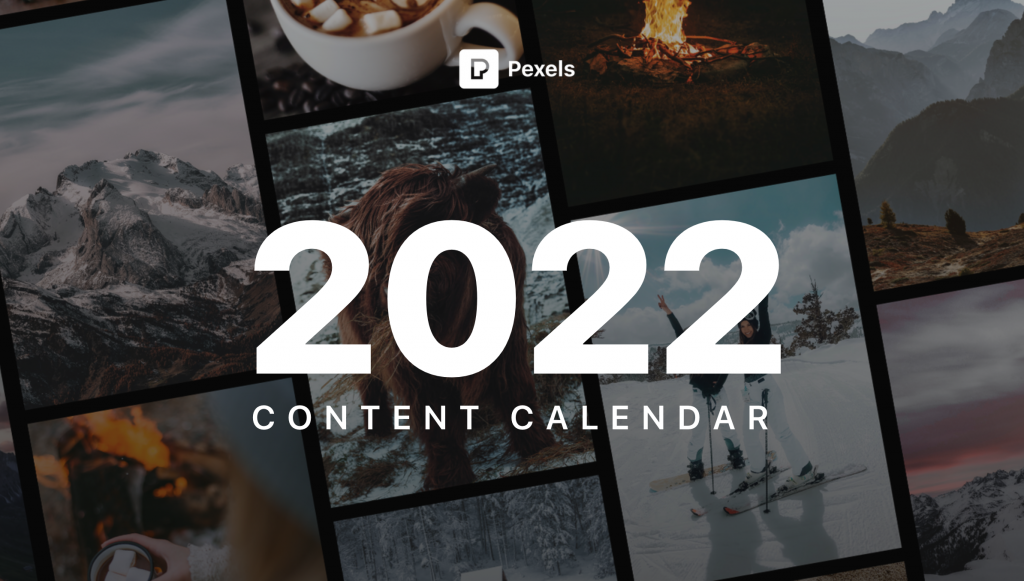 We thought our downloadable 2022 Social Media Holiday Calendar was pretty cute but were blown away by Pexels interactive Content Calendar.
Click on any holiday/topic (like World Pizza Day on February 9th) and it'll bring you to a relevant collection of free stock photos/videos.
It's a great tool for getting visual assets for your next video project.
AND IN CASE YOU MISSED IT: EditMate as a Corporate Video Solution
Love,
EditMate