As a marketer, you want every step of your audience's journey to be on-brand.
Both online and off, you want the brand identity that you worked so hard to create and maintain be clear in every interaction your business has.
Understanding that, we've made sure that our Video Uploader, a tool our clients use to crowdsource footage from their customers, employees, ambassadors and fans… can be white-labeled to match our clients distinctive brands.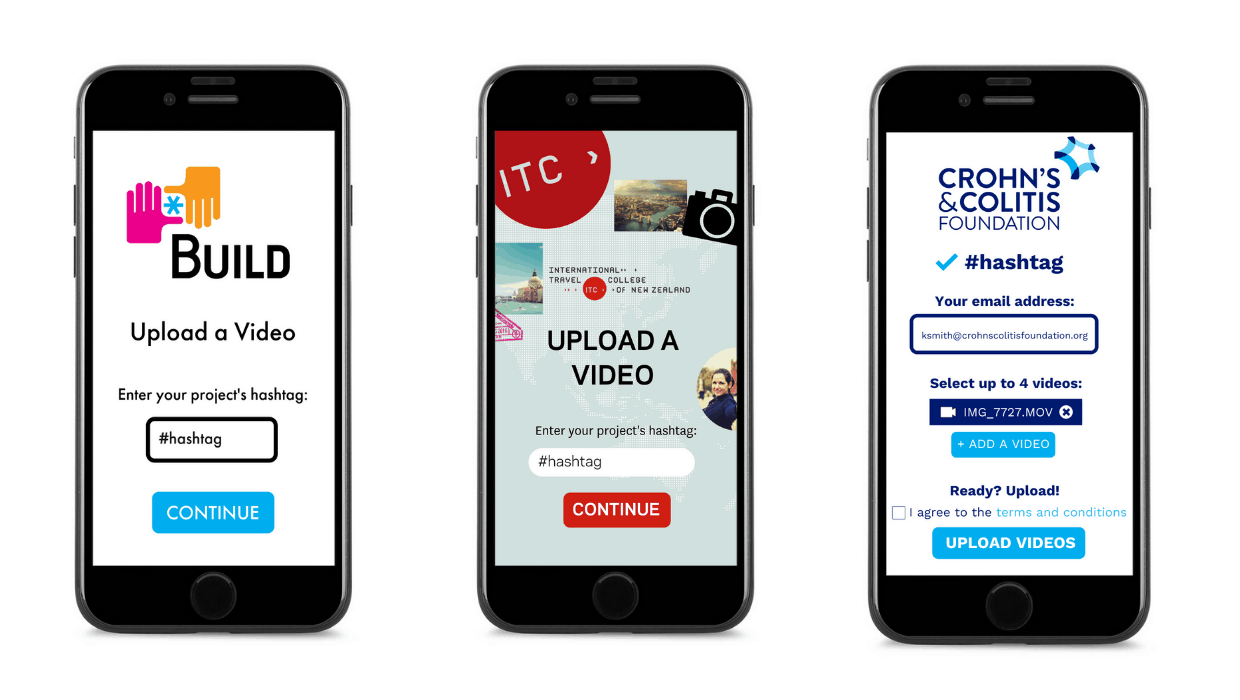 The standard EditMate Video Uploader is free for any business to utilize. It's free as both a web application and mobile app (available as a free download on both iOS and Android).
But for businesses that want to design an on-brand experience for the audiences their collecting video from, we work with you to build a Video Uploader that perfectly matches your brand.
And that doesn't mean we just slap on your logo.
Our team will work closely with you to ensure that everything — from your colors, fonts and language to the data fields, terms & conditions and URL  — work together to create a consistent and seamless brand experience.
Our Video Uploader is simple to use and can be linked right to your website, to easily collect videos from businesses entire community.
If you're interested in activating and engaging your brand's real community to create authentic video marketing content, a custom branded Video Uploader is a tool you need.
Book an EditMate Demo to learn about all of our products, including our custom branded Video Uploaders. ?