When you hear the phrase "Year in Review video," you probably think of big brands like Apple, Facebook, or Google that put together epic recaps for their giant companies at the end of each year. But did you know any business can make a great Year in Review video without having hundreds of employees or a big marketing budget? In this article, we'll share how you can make a Year in Review video that highlights your company, engages your employees, and entertains your audience… 
How to Make a Year In Review Video
Making a Year in Review video is an effective marketing tool that you can use to showcase your brand and share information with potential hires or customers. A Year in Review video lets viewers see all of your products, services, and company culture all in one convenient place. 
The video will help you generate leads through increased search engine traffic as well as brand awareness. 
When crafting an effective outline for your Year in Review video, you'll want to focus on celebrating the impact your business has has over the last 12 months.
Consider the following:
How did your products or services help your customers this year?

Which new features, benefits, or initiatives did your team build or improve?

What positive experiences did your employees enjoy this year at work?

How many milestones were reached?
Rather than being promotional or sales-y, this video can be celebratory: celebrate your company's wins and achievements AND how they relate to your employee's milestones and your customer's success. 
When you're making a Year in Review video, one of your primary goals should be to show potential customers or hires how they'll benefit from working with or for your company. Why should they choose your company? What separates you from your competitors? Focus on what makes your business stand out. Help viewers understand that you are not like other companies that have similar offerings. 
What type of footage do you need?
Including candid photos and videos from the last year is a great way to make your Year in Review video personal and informative. Avoid talking heads by filming B-roll of activities, trips, or products. 
You can link together events that happened throughout the year, including:
photos of new hires

employee birthdays and celebrations
product launches
company outings and events
showcase new marketing materials created during the year (videos, ads, etc)
Employee-generated footage is perfect material for a Year in Review video. You can learn more about that in our Employee-Generated Video Guide.
But no matter what kind of footage you use, make sure that your Editor creates a cohesive style when tying together all of the disparate footage. You'll likely be using photos and videos from various people and of various resolutions, so working with a professional Video Editor will ensure that your video has a cohesive feel and on-brand look.
How to Make a Year Recap Video
The beauty of a Year in Review video is that it doesn't need to be complicated. Focus on key events and turning points over your past year. Think about company milestones and team wins. 
Give examples of how they affected your business and why they were important—and feel free to get creative if appropriate! For example, maybe there was a customer problem that forced you to tweak an existing product; demonstrate how that improvement has helped other customers across different industries by showcasing success stories.
Making  Year in Review video doesn't have to be expensive or take a lot of time. A recap video for your business can be easily done using existing footage, but if you want to add additional content, consider filming and interviewing employees. 
Interview your team members about their career milestones over the past year—include them in a series of short personal updates that are brief and to the point. Then compile all of those interviews into one longer recap video. It will give viewers who don't know much about your company an insider's perspective on your business so they can better understand what you do and why it matters.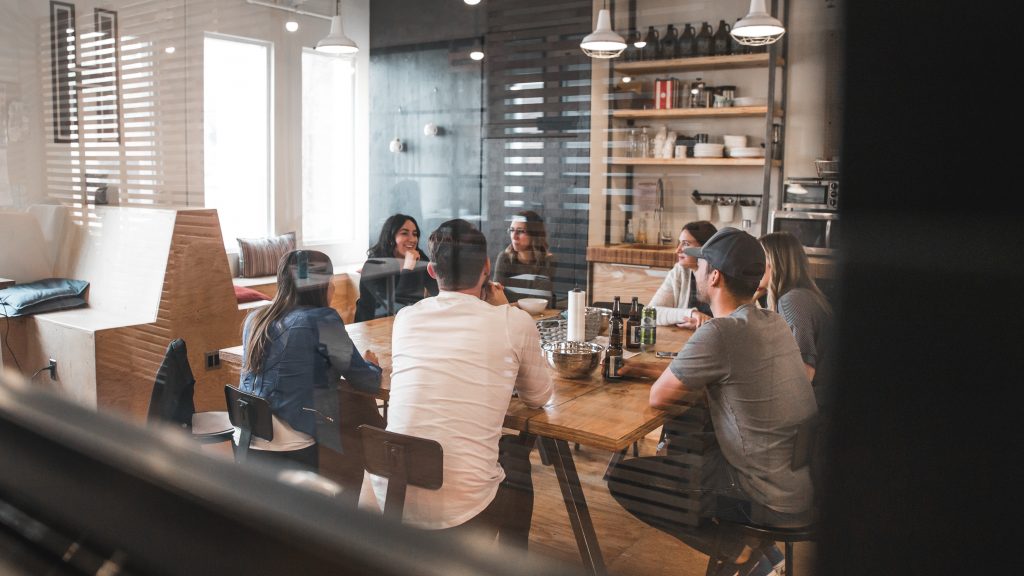 When Should You Make a Year in Review Video?
The end of each year is an obvious time to do a recap video but these can also be used to celebrate a company anniversary ("10 years in business!").
Now that you're looking back, think about what your team has learned over the past year? What have you done differently from previous years? What are you looking forward to next year?
This video should make those reflections clear for potential customers, clients, and new hires, so they know what makes your business unique and how it has evolved over time. It's not just a highlight reel—it's also a glimpse into what makes your company's DNA so special. Make sure to include information about these key factors in your video outline.
You should start creating it near the end of the year in November or December so that you have time to start working on the outline. Since your company may hold an end-of-year event, you may not want to put the final touches on it until the beginning of the next year. You should aim to release your Year in Review video at the beginning of the year, to celebrate the prior year and the start of a new one. 
Of course, make sure you create multiple versions (square, wide and vertical formats) and post it on social media!
Which tool should you use to edit the video?
One of the best tools on the market that is easy for anyone to use is EditMate. This tool will help you make a Year in Review video effortlessly. It will produce professional, on-brand results with minimal effort or time investment required by you. 
You can also easily upload videos from your computer or other devices to EditMate so you won't have to worry about having your clips available and organized beforehand. 
EditMate's Editors are available on-demand, at the click of a button to help you produce a polished, on-brand Year in Review video.
Another thing you'll appreciate about EditMate is that its tools & features are built for businesses just like yours. The tools you'll use to make your Year in Review video with EditMate are exactly what they should be because they were designed with and for customers just like you.
And if you ever find yourself needing help, there are many video tutorials and a dedicated customer support team at your disposal to ensure your video production is a breeze, every step of the way.
We hope you now have all the information you need to start preparing for your next Year in Review video! You can start collecting footage at any point in the year with EditMate's easy-to-use Uploader. Simply start adding a #hashtag to your project and then share that #hashtag and Uploader link with your colleagues so they can contribute photos and videos to your Year in Review video project, too. 
Want to get started with your Year In Review video today? Contact Us!