To put it bluntly: there is SO. MUCH. content out there.
So if you create content that doesn't speak to a users' real needs at the right time, it will get ignored.
By using an audience-focused content strategy, you can capture attention of the right people at the right time and build a long-term following for your brand.
Today, we'll share with you the 5 key features of audience-focused content strategy and provide actionable tips about how to create one.
Knowing your audience can be a major pain point for content producers. Letting your audience get to know you is much easier.
One medium that helps audiences get to know you in real time is live streaming video.
And with mobile phones, Facebook Live and InstaStories Live, it's easier than ever to livestream.
Livestream viewers can ask questions and receive immediate answers. They can also benefit from hearing the questions and answers of other viewers.
By participating in live streaming sessions, the audience can decide whether your brand meets their needs based on real-time content that they can't get anywhere else.
When someone decides that your content is worth their time, you've earned a loyal follower who won't want to miss anything you else you share.
The level of real-time engagement that's supported by live streaming allows you to build a more intimate, authentic connection with your niche audience.
>> ?HOT TIP: Re-purpose the recordings of your livestreams and create short, shareble clips of the best moments. Then, share those videos on other platforms (like your website, Twitter or LinkedIn) to maximize your reach even further.
According to recent statistics gathered by HubSpot, 54% of people want to see more video from content producers.
Besides being more interesting than text alone, videos allow brands to be more transparent with their audiences.
A person talking about a topic and how it impacted them is way more credible with viewers than a blog post that just describes the topic with written text.
And transparency is important for content in 2020 because it helps to foster an emotional connection between the piece of content and the viewer.
Whether you're telling your brand story or giving a behind-the-scenes peek of your company's operations, you'll want to use video to show transparency and build trust.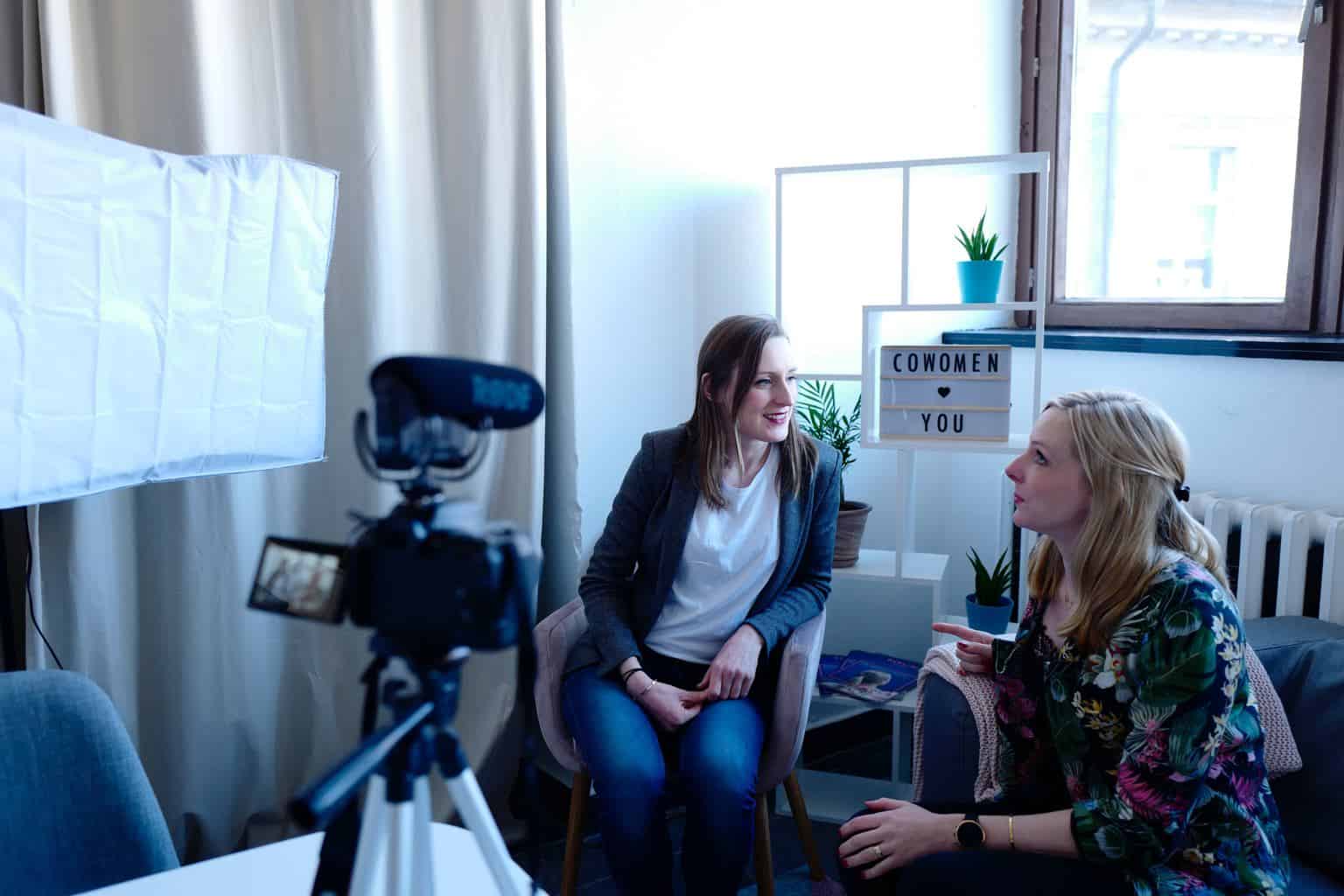 A simple, candid video interview is a great way to show transparency with your brand and show off your real community.
People are going to be expecting more personal experiences from content in 2020.
They don't want to spend hours scanning pieces of content for information that's relevant to their needs.
By employing personalized content, you can give them the truly customized experience that they want.
Savvy content marketers do this by creating dynamic content that changes based on the user. For instance, a visitor to a gardening information website who logs in from Boston will see different content than a visitor who lands on the site while using their computer in New Mexico.
This type of personalized content saves users time and makes them feel like more than just nameless faces in a digital crowd.
Conversations provide the basis for all relationships. And they are even more important for developing and keeping business relationships.
However, since more than 50% of people ignore cold calls, and the open rate for email is only about 20% you need a way to start having conversations with your customers in real time.
By employing conversational marketing tools such as intelligent chat and SMS texts, you can engage your customers, find out their needs, and make suggestions that move them to the next step in the buyer's journey.
Conversational marketing is also a great way to improve your products or services by getting direct, instant feedback from your customers.
>> ?HOT TIP: To learn what our favorite conversational marketing tool is, read THIS POST and check out #5. ?
The best audience-focused content in 2020 is going to be relatable to specific groups of customers.
For example, a travel website that caters to outdoor adventure-seekers in their twenties needs different content than one that focuses on educational travel that many seniors adore.
Make your content more relatable by using video testimonials from customers who fit your target audience's profile.
If you target more than one group of customers, consider dynamic content that matches website visitors to video testimonials that reflect their interests and lifestyles.
Creating audience-focused content can be a lot of work, but the payoff is HUGE if it's done right.
Focus on these 5 features when creating your content and make sure it consistently reflects your brand.
And lastly, have some fun creating your content, too!
Your enthusiasm for your message will be contagious when you deliver it to the right audience, at the right time. ?
P.S. If you liked this post, you might also like: WHY AUTHENTIC VIDEO DRIVES CONVERSION.