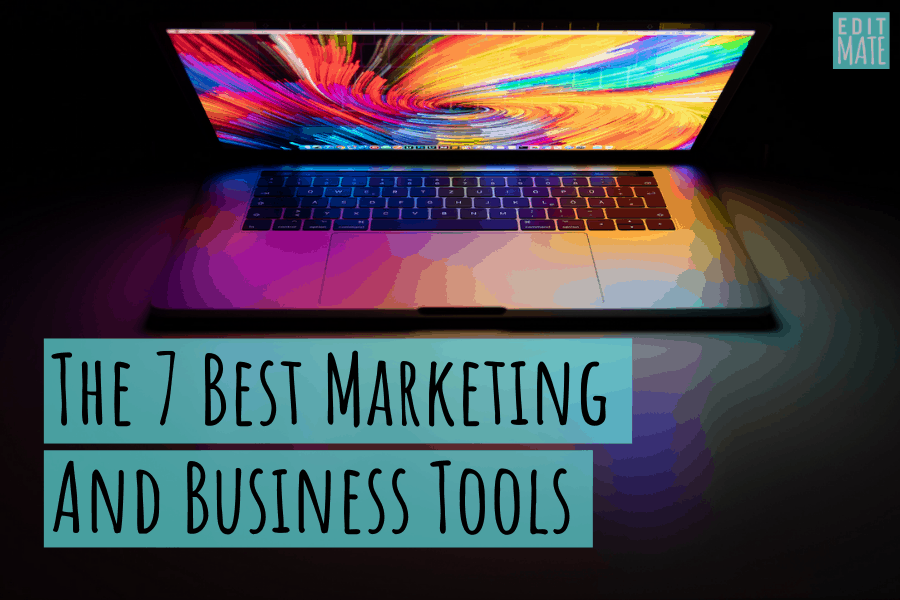 THE 7 BEST MARKETING AND BUSINESS TOOLS
If you're anything like us, you kicked off 2021 brimming with new year's resolutions to make this year your most productive yet.
As a bootstrapped, fully-remote team, we've had to get creative with how we built our business and connect to our customers.
So today, we're going to share our all-time favorite business and marketing tools that we genuinely love and use every single day.
Read on if you're curious about business/marketing tools that can help you be more productive than ever this year…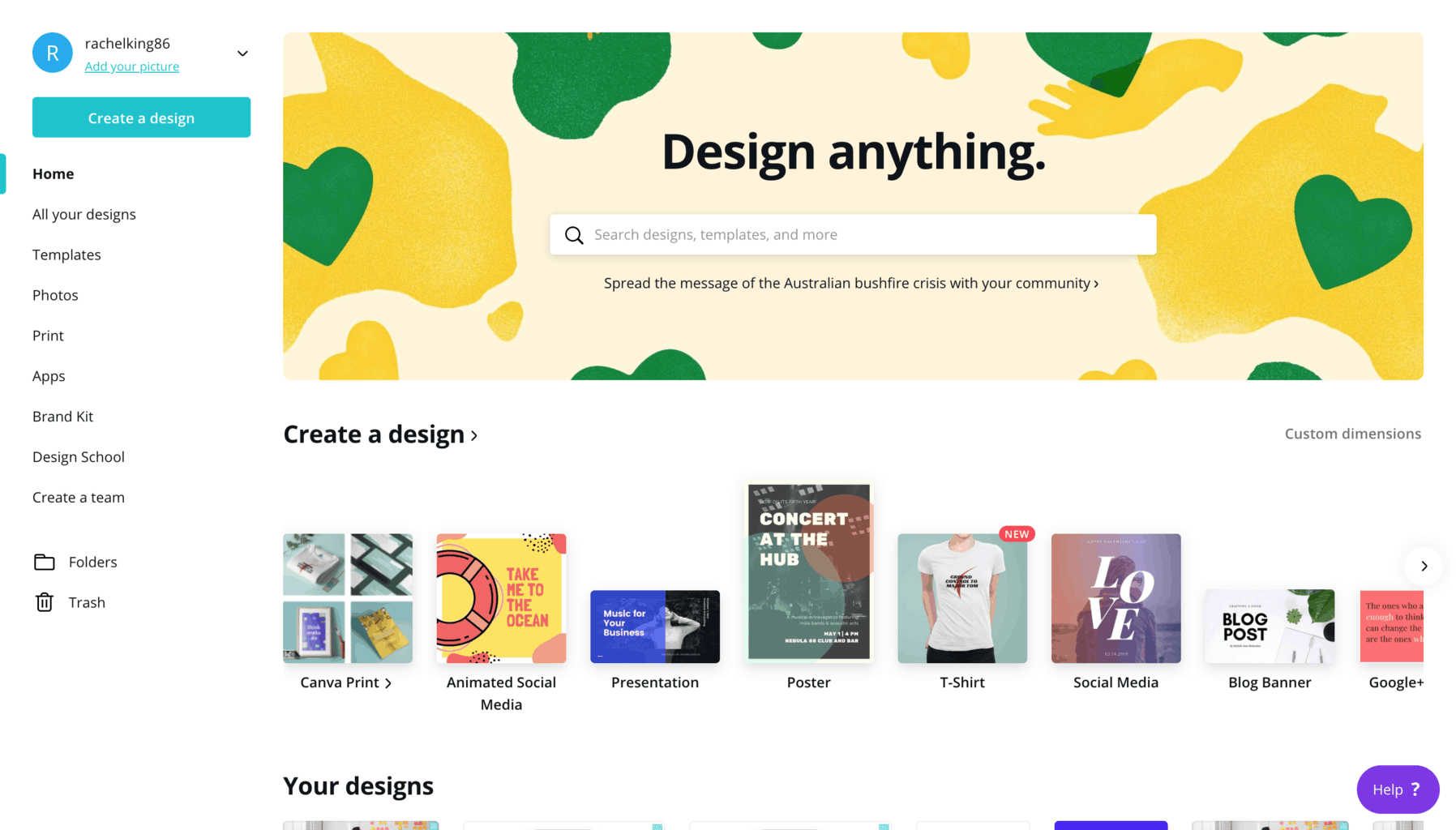 We were long time devotees to Photoshop, but then… we met Canva.
Canva is a simplified graphic design tool that includes the useful features of Photoshop but without the confusing parts.
Plus, it's all drag and drop and your designs and assets are stored online in the cloud.
We started using it way back in 2015 and since then, they've added even more helpful features like stock photos and graphics, a background remover tool and the ability to order prints and get them shipped right to your door.
There's a free version but we use the Pro plan, which allows you to upload your own fonts, have easy access to your brand assets (fonts, logos, colors) and resize your designs with one click.
Our team uses Canva for nearly everything visual and static: social media posts, website graphics, event postcards, pitch deck illustrations, even to quickly build detailed graphics for videos. 
It's sped up our graphic design process immensely. We looove Canva. We think you will too.
If you're in charge of sharing on social media, you already know that it's a giant time-suck.
Like many other tools, MeetEdgar allows you to schedule posts to be shared on social media ahead of time. 
BUT what's different about MeetEdgar is that it also recycles your content.
Because when you share an organic post on Facebook, less than 6% (!) of your followers see it. So you should be recycling every post to maximize it's exposure and actually reach your audience.
Using MeetEdgar keeps your social media profiles fresh and relevant by automatically resharing your best content on Facebook, Twitter, and LinkedIn.
On top of that, MeetEdgar can also auto-generate variations of your posts so alternate versions of the text you include (pulled from the content you're sharing) essentially writes itself!
We use MeetEdgar by setting aside a morning at the beginning of each month to update our "queue" with new content and then BAM: all month, MeetEdgar automatically shares on EditMate's social channels multiple times a day so we can focus on other things.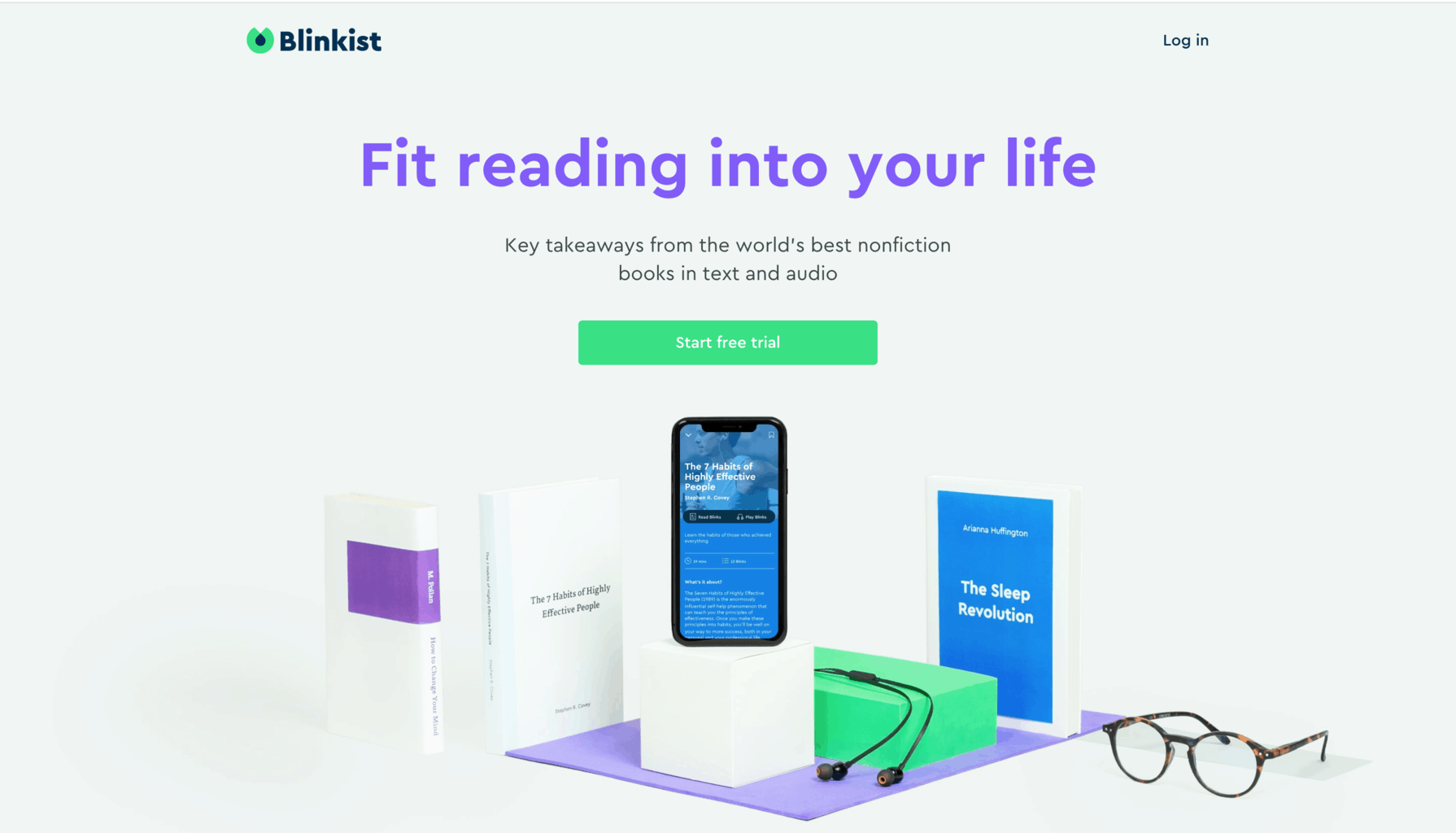 This tool is a little different than the others, but it's still a must-know.
If you're a go-getter, you probably have business and/or self-development books on your reading list.
But you're a busy person! And you probably want to read a juicy novel or great piece of literature before you go to bed, not a "roadmap for brand-building".
Plus, have you ever slogged through a 250-page marketing book and thought: "That was helpful, but the main takeaways could've been summed up in about 8 paragraphs"?
Well, that's what Blinkist does.
Blinkist is an app that summarizes the key ideas from bestselling nonfiction into bitesize text and audio.
Instead of spending hours powering through a book, with Blinkist, you can absorb all the important info in less than 20 minutes.
Their book categories include everything from leadership to psychology, but our favorites are always Creativity, Career & Success and Entrepreneurship.
Give it a go with their 7 Day Free trial and "read" a few of the books your CEO is always quoting. ?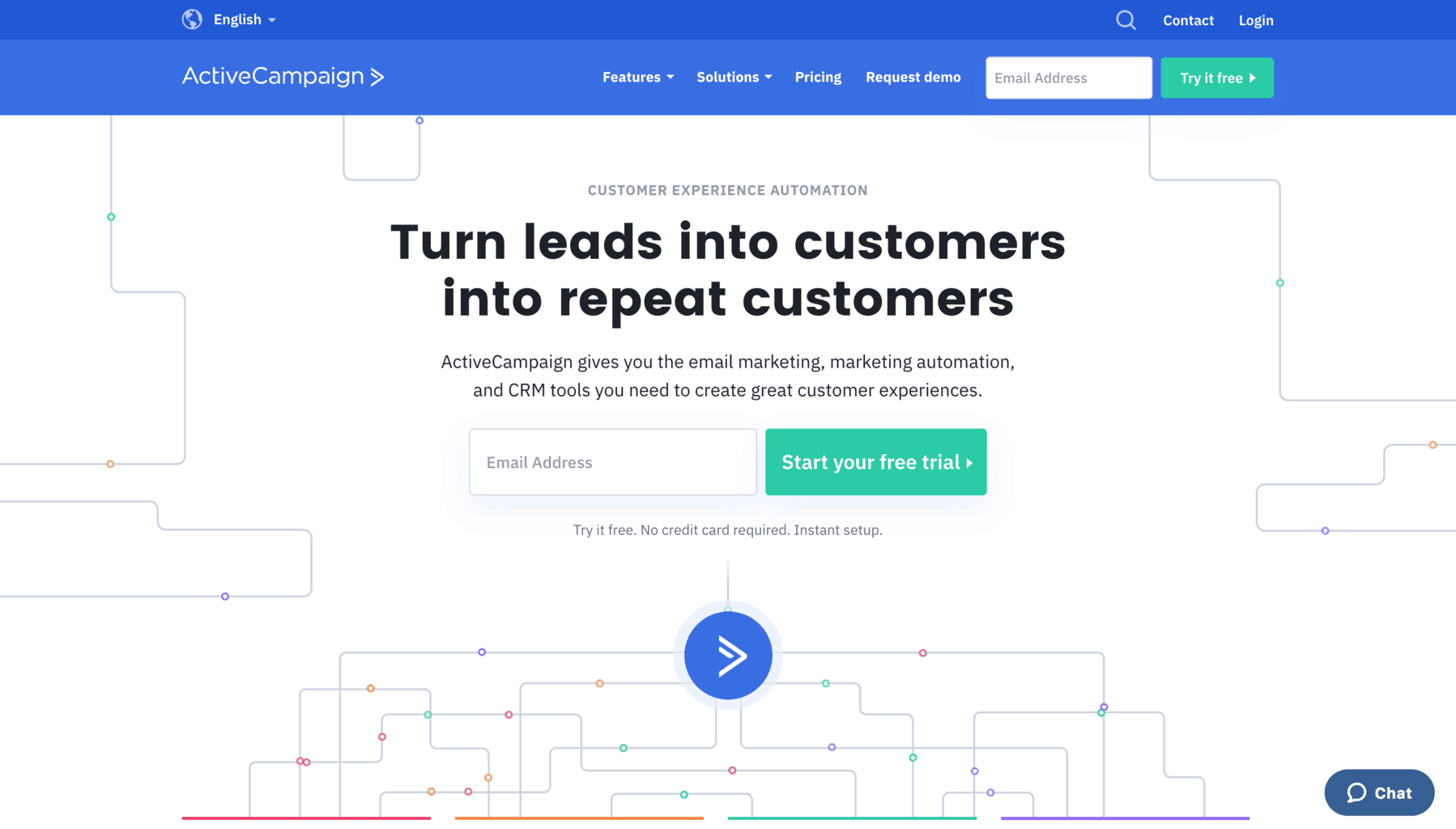 Since we launched, we've tried quite a few email marketing platforms.
There are so many out there and while we certainly haven't tried them all… ActiveCampaign has been our fave.
It easily integrates with most email capture tools (including easy WordPress plug-ins like Sumo), has a built-in CRM and it allows us to quickly create good-looking email campaigns for all you good-looking people reading this.
We've also found the ActiveCampaign Dashboard to be quite intuitive to use.
It makes it simple to manage your contacts, build lists and quickly understand how and when people are interacting with your emails.
There are a ton of features we're still exploring with it, but ActiveCampaign gets a solid thumbs up from EditMate. ??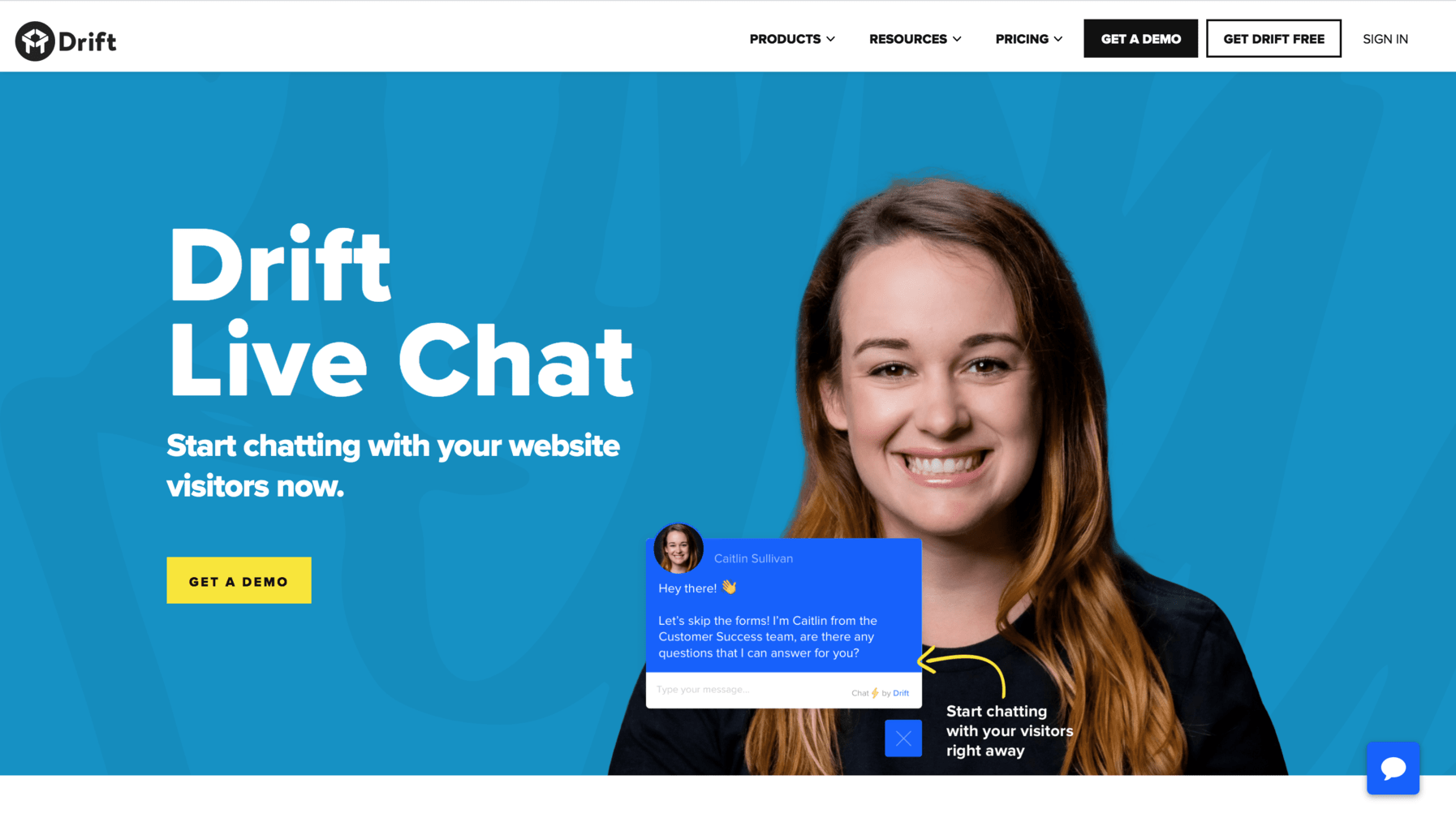 As a business that was built on organic, word-of-mouth recommendations at the beginning, when it was time for us to grow we wanted to make sure we were able to keep that personal vibe going when our first interactions with customers were no longer in-person or through a referral.
And that's where Drift's Live Chat Box came in perfectly.
When someone lands on EditMate's homepage, a little window pops up in the bottom-right corner where we can have a live conversation with the website visitor, wherever they are in the world.
If no one on our team is available to chat, they can ask any questions, leave their email address and we'll follow up with them late to keep the conversation going. 
It's an easy tool for personally connecting with prospective customers when they're checking out your website.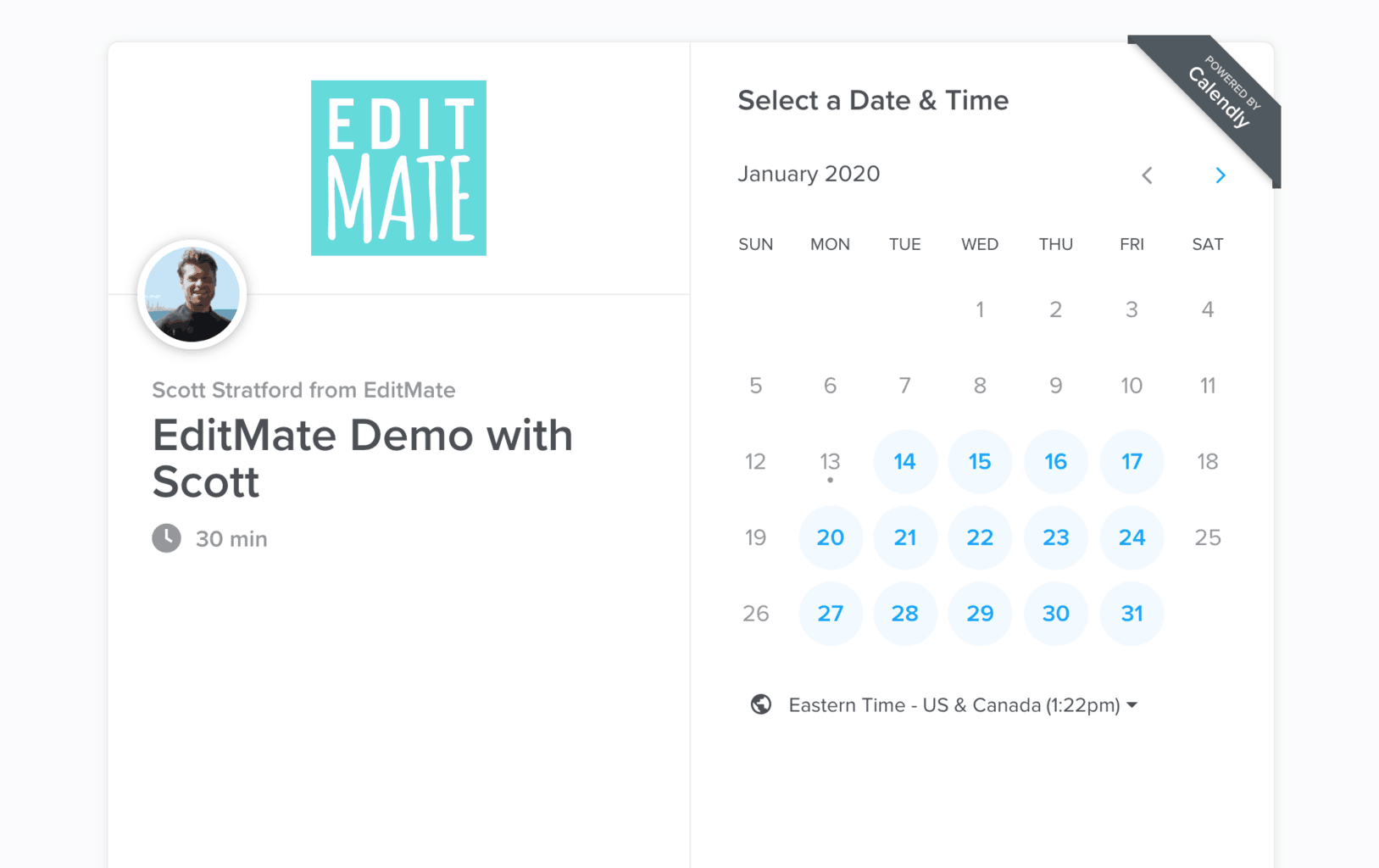 If you're sick of playing email tag just to set up a phone call, use Calendly.
It helps you schedule meetings without the back-and-forth emails.
Specifically, we love it for organizing EditMate demos.
When our website visitors want to get a free demo, they just click the "Get a Demo" button to see Scott's Calendly calendar and select a day and time.
From there, they receive a confirmation email with the Google Hangout link and the demo meeting is added to both their and Scott's calendar. 
There's literally no better feeling than waking up, checking your inbox and saying "Oh look, 3 people scheduled demos at times that are convenient for me, all while I was asleep."
Ok, so maybe there are better feelings than that — but if you work in sales, it's at least in the top 10. ?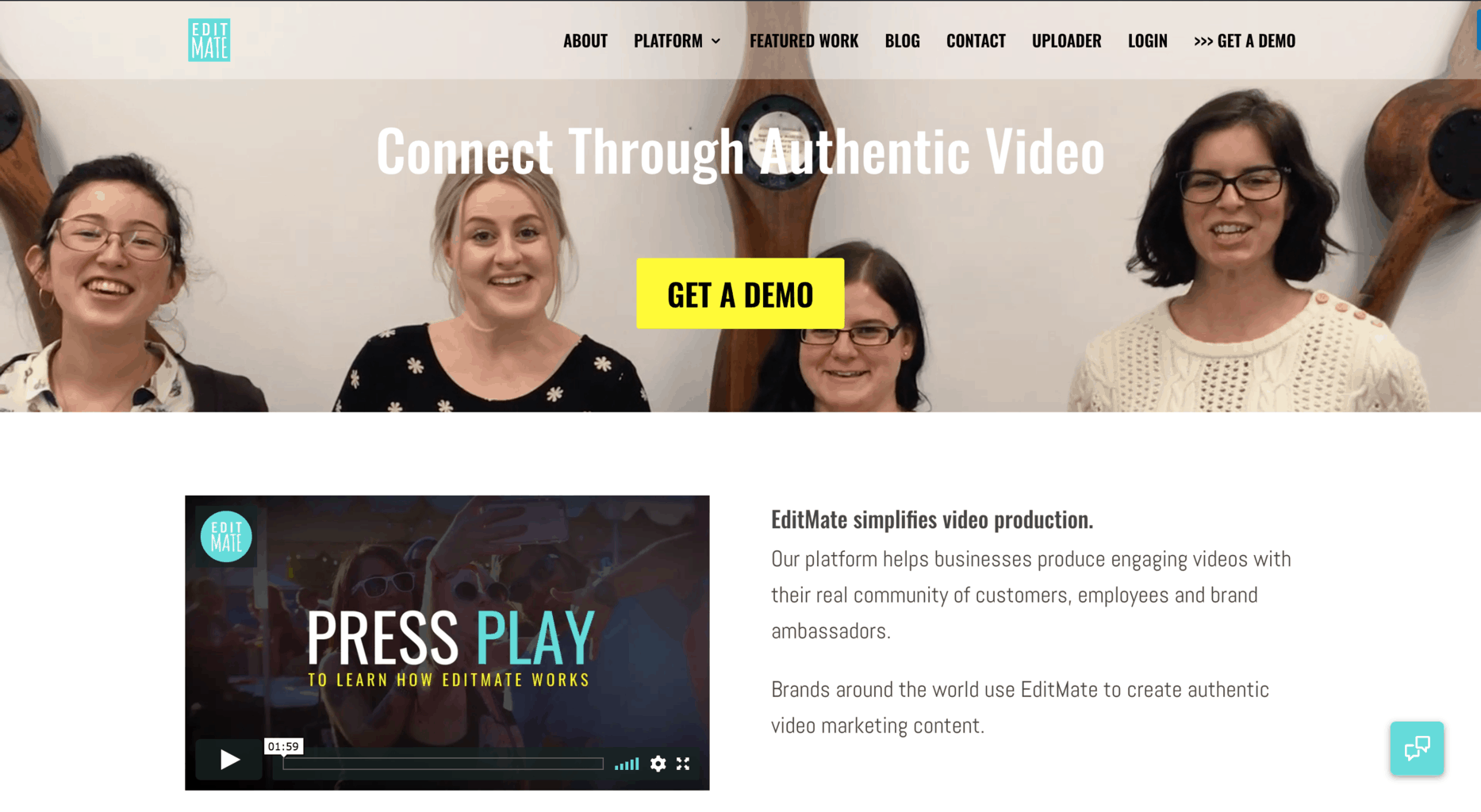 Ok, so we all knew this was coming… 
But! If one of your goals to create more video marketing content, EditMate just may be the tool you need.
To give you a Blinkist-style summary: Marketing Teams around the world use EditMate to create video content with our mobile video uploaders, a network of vetted video editors and an easy to use project management system.
Not only is EditMate quicker, easier and cheaper than the traditional video production process but it also produces videos that stand out from traditional advertising because they incorporate your brand's real community.
So whether you're creating videos for social media marketing, internal communications, recruiting, training or producing your businesses very first explainer video — we can help you get the job done.
To learn more, pop over to our homepage and talk to us on our Live Chat Box or go ahead and schedule a free demo with this Calendly link. 
In conclusion, we truly love and use all 7 of these tools.
We hope they can help you boost productivity, connect with your customers and free up your time so you can have a successful year… both at work and beyond.