SEO video marketing is the practice of optimizing your video marketing content to rank highly on search engines. This can drive traffic to your website, reach prospects in places where they're looking for help, and introduce yourself as a powerful and reliable voice in the industry. 
The concept is simple; make content tailored to answer a prospect's question, keep it relevant, appealing, and available, and allow search engines to present it to your prospects when they search for information on the topic. 
The practice is a little complicated, but with these tips, you'll soon be reaching your target audience with specially designed SEO video content. 
Make use of a Video Marketing SEO Strategy
For SEO purposes, video has several benefits. Mobile and desktop search results are serving more video than ever before, and with YouTube climbing the ladder when it comes to popular search engines, now is a good time to start maximizing its utility for your marketing needs. 
By implementing good SEO, your videos can now be used to rank your HTML pages higher on Google and can be bumped up the rankings in normal and YouTube search results. 
Before you jump in, you're going to want to know the answers to some questions in order to form a video marketing SEO strategy. We've split the SEO marketing strategy into three stages, all of which will be broken down in more detail a little later.
1. Determine the Right Content
For this, you need to know who your customer is, where they can be found, and what they're looking for. These last two questions relate to the online presence, so try to identify the content they're looking at when they're not looking for yours. 
If you have Google Analytics data, you can pick up lots of information on what the visitors to your website are doing elsewhere, that you can then use to help target your ads. There are plenty of other analytics to use too, all of which can help you find out where your customers go, what they like, and what they want. 
2. Boost your Chances to Rank on Google and YouTube
Remember, you can rank highly on Google with a YouTube video. The more popular your YouTube channel is, the better chance you'll rank higher.

The more on-topic your content is, the higher chance it will rank, and the faster you address a new topic, the higher your post will be bumped. Other tips include using a more niche keyword and making sure you get likes and comments from your followers as quickly as possible. We will go over the specifics of how to optimize your content for this in the final section.
3. Promote your Videos
Push your video in your ads, your newsletters, to your subscribers, and make sure your website has an HTML sitemap so Google can find and rank it. Lastly, edit micro clips of those videos (in different lengths & formats) to share in your social media posts. 
All of these steps take some planning, but they are the foundation of a good SEO video strategy.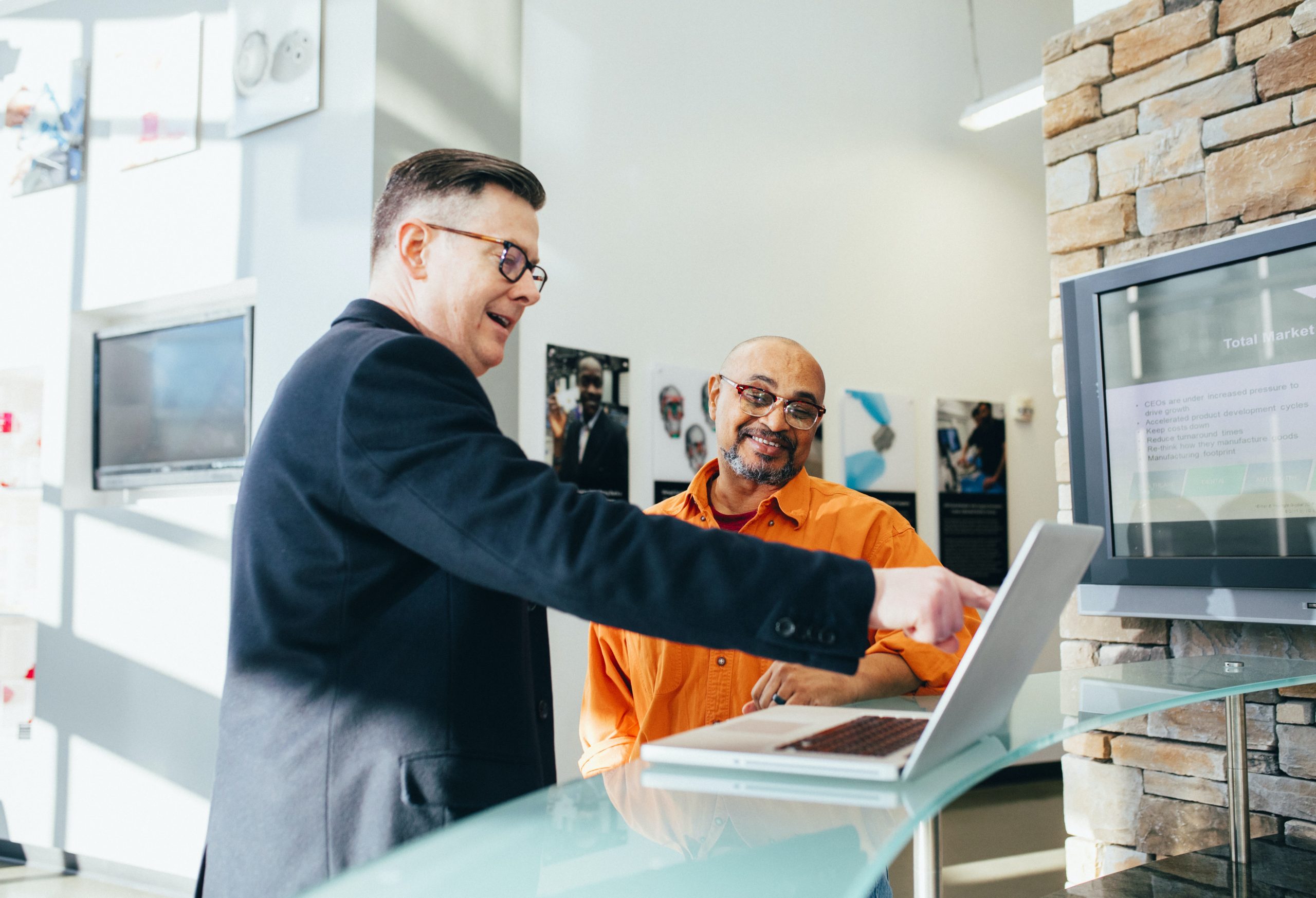 Brainstorming batches of video content with your team can be a smart way to produce more SEO-optimized videos. Check out our Pow, Push, Pull Framework for tips on designing a comprehensive SEO video marketing content strategy.
Now, it's time to look a little closer at what goes into making video marketing SEO content, and how you might apply some of this strategy to your own content…
How to Design your SEO Video Marketing Content
We're going to go over the finer details of optimization, but first, let's cover how to make a marketing video with SEO in mind.
For the content alone, there are six basic steps to making your SEO video:
Know your customer

– This is simply about appealing to the very person you're trying to reach. Have the ideal customer in mind when you make the video. 
Understand where they are in their journey

– This relates to where they are on the funnel, so keep in mind what stage of their customer journey they're at when designing your content. 
Decide the video topic

– This is the content, the shots you want, and the overall strategy you're going to employ. Are you going to answer a pain point or a question? Are you providing customer education? 
Outline the video

– Write out a general outline or script, if needed. Your video should have a general intro and conclusion and cover clear points in between. Even if you're comfortable enough with the topic to be able to speak freely and wing it on camera, writing an outline will help you create a well-designed, cohesive video that flows well from start to finish. 
Shoot the raw video – These days, it's easier and more affordable than ever to film high-quality videos and record high-quality audio. If you're just getting started with video production, let our Video Basics Series guide you. 
Edit

– It may be a good idea to get expert help with the editing of your video to ensure you end up with a professional, on-brand video your company can be proud to share.  Consider a service like

EditMate

, where you can work with an on-demand professional video editor, and quickly get your perfect delivered to you. 
So, now you know how to plan and make a video, but you're still wondering what the specifics are when it comes to optimizing your video content for search engines. Luckily, we saved the best for last. 
Best Ways to Optimize Video for SEO
Planning and making a video is the first step… knowing how to tweak it to make it rank highly, and then how to post and promote it to give it the greatest chance of success is what comes next. 
Here's a simple checklist for optimizing your videos, these ten steps are based on the analysis of various search engine algorithms to see what ranks the highest.  
Find your

keywords

or phrases.

Shoot the video.

Upload the video to your channel.

Make a title of 50 to 60 characters.

Add a description of 5000 characters.

Set a thumbnail that pops out.

Add your tags, from niche to theme tags. 

Add related videos.

Embed in your blog, and optimize the post to the same keywords.

Promote your video! 
Lastly, there are two more concepts worth keeping in mind for the long run, that will further boost your SEO, so consider these two bonus tips:
Create Unique Content for Each Site

– Different platforms are suited to different expectations. So even if you have the same topics for your content, you're going to want to tailor the content to suit those expectations. For example, people visiting Facebook aren't looking for 15-minute videos, so cutting it down to a short, snappy, 1-minute highlight will gather a higher view percentage. 
Build a brand

– make sure your videos all have a similar feel. You're going to want people to be familiar with your content. This means using the same color scheme, and pace, and making sure your videos are all generally recognizable as your content. 
Conclusion
SEO video marketing is growing in popularity as the expansion of video sites such as YouTube results in a growing trend of prospects looking for video solutions online. 
Marketers would be wise to take advantage of this phenomenon early on and learn how to optimize their content to rank highly against the competition. This means strategizing, planning, and designing content according to the search engine algorithm's most favored results. 
Doing so could quickly have your content ranking at the top of the page of search engines and increase your visibility dramatically.