Good news: if you are using a phone to film a video, you have everything you need to record audio for your video, too! It's super important to record high-quality audio, especially when filming interviews or testimonials. EditMate's video editing service can always improve the sound of your video but it's still best to record the most high-quality audio you can when you're shooting.
To truly show you the different ways you can record audio using your phone, we've teamed up with Film Director Leef Parks. Check out the video below to see (and hear!) your options. Then scroll down to check out our 5 quick tips for more details…
Here are 5 quick tips to record good audio for a video with a phone:
1. Put your phone on Airplane Mode
Avoid message alerts and beeps that can ruin your audio.
2. Avoid recording in rooms where anything buzzes or hums.
White noise from AC units, refrigerators, or fans can make a big difference in the quality of your audio recording.
3. Record "room noise".
If you're filming someone speaking, make sure to record a 30-second file of just "room noise" (with no one talking over it). Providing this in your project files will help our editors minimize that noise and improve the audio in your video.
4. Attach a Shotgun Mic to your phone.
The microphone in an iPhone is omnidirectional, meaning it will pick up sounds from everywhere in the room. If you're shooting footage from an event that may be all good but if you're capturing audio of someone speaking, we recommend using a SHOTGUN MIC.
Attaching a Shotgun Mic to your phone will ensure that you capture clearer audio from the direction of your subject, amplifying their voice and reducing excess noise.  We're fans of the Ampridge Shotgun Video Mic (only $50 on Amazon!)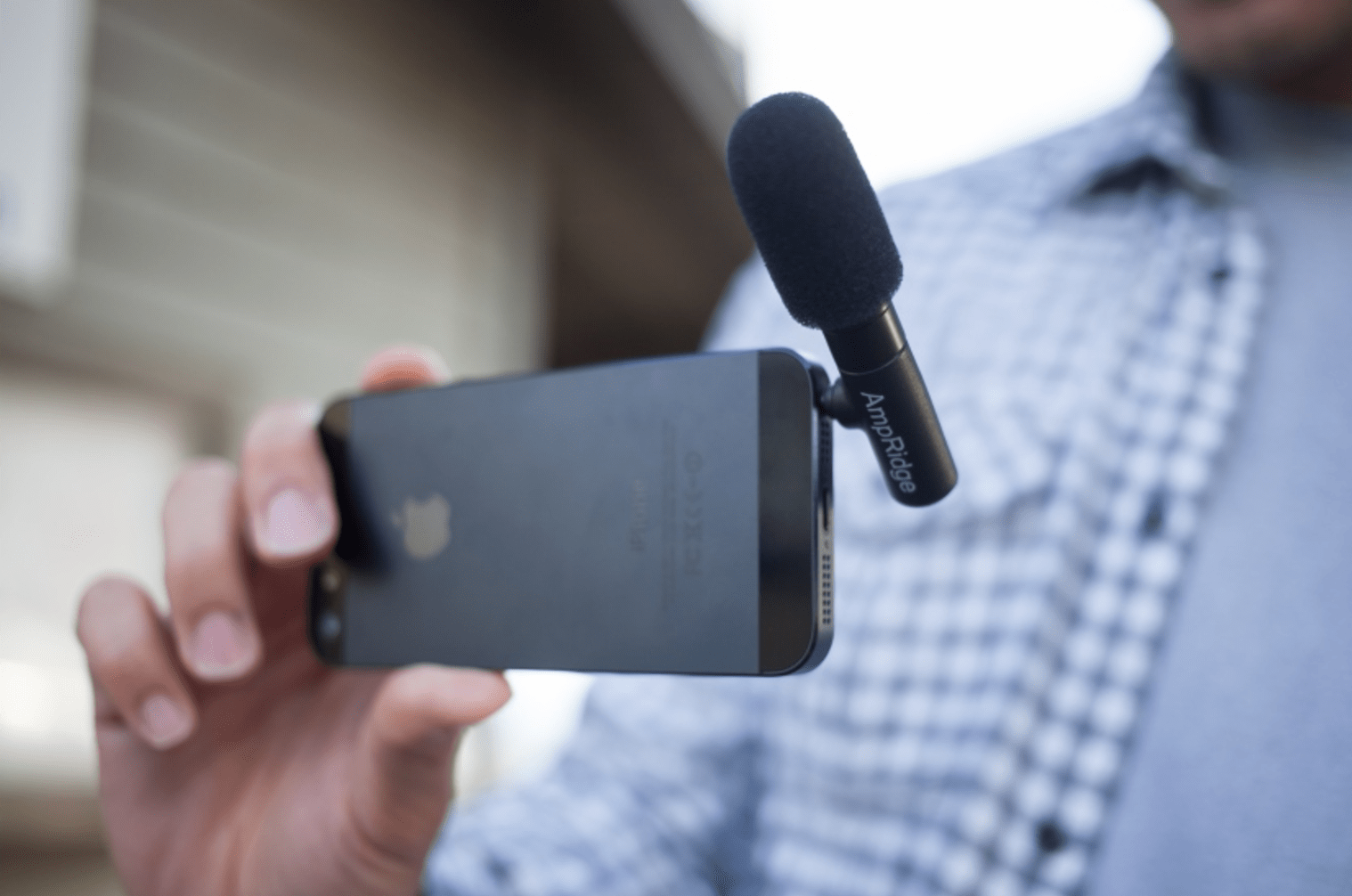 5. Use a 2nd phone as a microphone
If you're filming on your phone to upload to the EditMate Video Uploader borrow a 2nd phone to use as a microphone. You can simply use a "Voice Memo" app to record audio.
There are 2 different ways to set up your phone when doing this:
a) Set up this 2nd phone super close to your subject (on soft, vibration-free surface), but just out of the shot.
b) Pin a LAVALIER mic to your subject. If you don't mind seeing a tiny mic in the shot, use a Lavalier mic (that plugs into the phone) and pin it to your subject's shirt. The attached phone can sit next to your subject or be placed in their pocket. This is the perfect way to capture high-quality audio from interviews or testimonials. We're fans of the Rode SmartLav+ (only $70 on Amazon).  
When capturing audio with this method, it's important to have your subject clap on camera before each take.
This way, our editors can line up the audio noise of the clap with the visual on video when editing your video.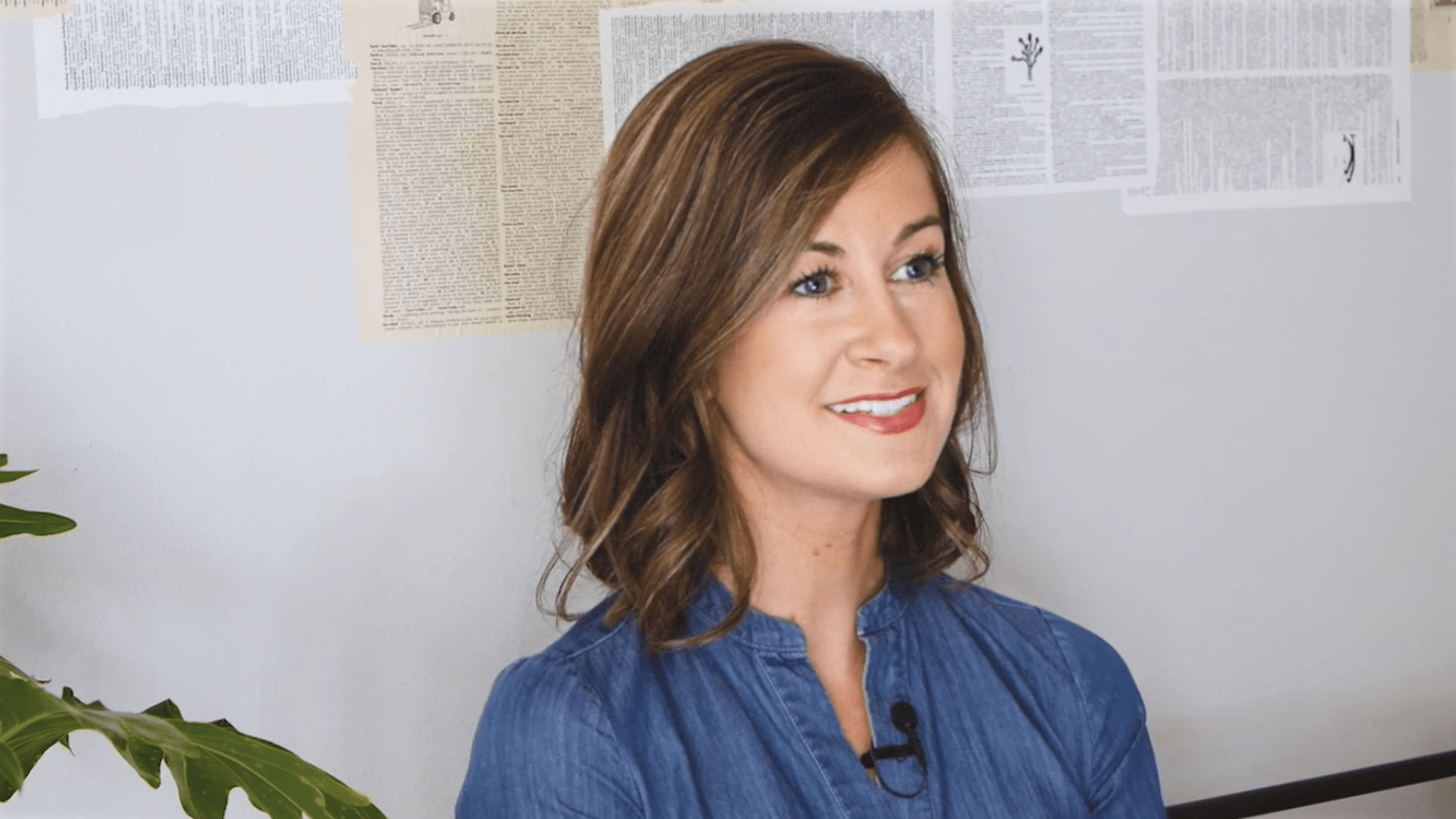 Example of a Lavelier mic pinned to a shirt.
That's all you need to know to get started recording audio for a video with a phone.
Good luck with your shoot — and of course, feel free to Contact Us if you need help editing your video.