If you're ready to start advertising on YouTube, our quick start guide for YouTube video ad specs includes everything you need to know! Read on for helpful tips, tricks, and ideas on how to create a successful YouTube video campaign…
YouTube is a video sharing and social media platform that has become a household name since its launch in 2005. The monetization options of the platform have also enabled content creators to earn money by allowing ads during their videos, and for channel owners that have a large number of subscribers, this can be very, very lucrative.
Monetization? Channels? Subscribers?… Is this all jargon to you? Don't worry, we'll explain. 
As well as giving you a rundown on how the platform works, we will also outline the current YouTube ad specs and the type of ads that can deliver great results.
What are YouTube Video Ads and are they effective?
YouTube Video Ads are a form of video marketing on the YouTube platform, allowing marketers to deliver direct advertising to their target audience by matching their campaigns to relevant content. 
Audience targeting on YouTube is very advanced and ads can be matched to a user's search history, increasing the chance of engagement and minimizing the chance of wasted impressions. (One impression equals one view of your ad). 
In order to achieve a high return on investment from YouTube video ads, the content should be short and punchy as 50% of YouTube views take place on mobile when people want their information to be quick and concise. 
According to a recent study by Big Commerce, YouTube video ads are very effective, with a view rate of 31.9%.
The Recommended YouTube Video Ad types and specs for 2022
There is a range of different video ad types that can be displayed on YouTube and each has its own specifications and delivery methods. Let's have a quick look at each ad format and how they differ.
5 Types of YouTube Video Ads
Video Discovery Ads

– This type of ad appears on the YouTube homepage, search results, and the related video section.
Platforms: Computer, mobile, TV, and game consoles.
2. Non-Skippable In-Stream Ads – The ads play before, during, and after a video, and cannot be skipped, with a playtime of between 15-20 seconds.

Platforms: Computer, mobile, TV, and game consoles.
3. TrueView In-Stream Ads (Skippable Ads) – This is the most common form of YouTube video ad and an advertiser will only be charged if a user watches (for 30 seconds, or the full duration) or clicks on the ad.

These ads are generally shown before the user watches their chosen video and there is usually an option to skip the ad after 5 seconds. It is recommended that these ads are a minimum of 12 seconds in length and a maximum of around 6 minutes.

Platforms: Computer, mobile, TV, and game consoles.
4. Overlay Ads – This is a text banner that appears at the bottom of a video and contains a link, this is thought to be the least intrusive form of ad on YouTube. These ads are 468 x 60 or 728 x 90 pixels in size.
Platforms: Computer only.
5. Bumper Ads – This is a non-skippable 6-second ad that plays before the video.

Platforms: Computer, mobile, TV, and game consoles.
YouTube Video Ad Specs – All you need to know
All YouTube video ads must have the same standard specifications to display effectively.
Accepted Video Codecs – MPEG-4, MPEG-2, and H.264

Accepted Audio Codecs – MP3 and AAC

Aspect ratio: 4:3

Resolution:  16×9 or 1080p

Frame Rate: 24–30 FPS (Frames Per Second)

File Size: A maximum of 1GB
Overlay Ads
The image must be 468 x 60 or 728 x 90 pixels in size.

The file type must be PNG, JPG, or Static GIF

The file size must be a maximum of 150KB
Skippable, Non-Skippable, and Bumper Video Ads
Skippable, Non-Skippable, and Bumper Video Ads must be uploaded directly to YouTube and not Google Ads.
As well as adhering to the standard video specifications, the accompanying image must also meet the below specifications.
300x60px in size

PNG, JPG, or Static GIF file type

Maximum file size of  1KB
All images must also adhere to Google's image ad policies which can be found here.
Confused about all these video specs? Don't worry. EditMate can help you! Contact Us to learn how.
How to deliver a successful YouTube Video Ad
The key to a successful YouTube ad campaign is all about the quality of the video and knowing your target audience. You could make an amazing video that goes out to the wrong demographic, or you could make a forgettable video that targets the exact user that wants your service or product – let's discuss how to find that perfect balance.
Creating an effective YouTube Video Ad
People respond to all kinds of content and it is true that there is no guaranteed formula that will get results. Behaviors also change, so what works in 2022, might not work in 2023, this is why it is always worthwhile to stay on top of changing trends and new techniques. 
Engaging video ads heavily depend on the execution and the overall quality of the ad but popular ads can include:
Ads that feature a well-known influencer or celebrity

Funny ads, perhaps even featuring a parody relating to a current trend

Product unboxing. This may sound odd but statistics show that video ads that feature a new product being unwrapped and a person giving their first impressions are highly watchable on YouTube.

Vlogs are the most popular content on YouTube, therefore it is no surprise that Vlog-style ads are effective at grabbing the user's attention.
Your ad must be planned thoroughly from start to finish, this means research, storyboarding, defining a journey, and establishing an end goal. Planning an ad is just like planning any other type of video and there are a large number of things that need to be considered. What is your budget? What equipment do you need? What are the filming locations? Who will be in the video? Who will edit your video?
An 8-Point Plan for creating a YouTube Video Ad
Define the goal of the video

Know your target audience

Decide what type of video you need

Choose a budget

Research and plan

Arrange equipment, filming locations, and personnel. 

Set a timeframe to shoot the video

Hire a professional to edit the video to a high standard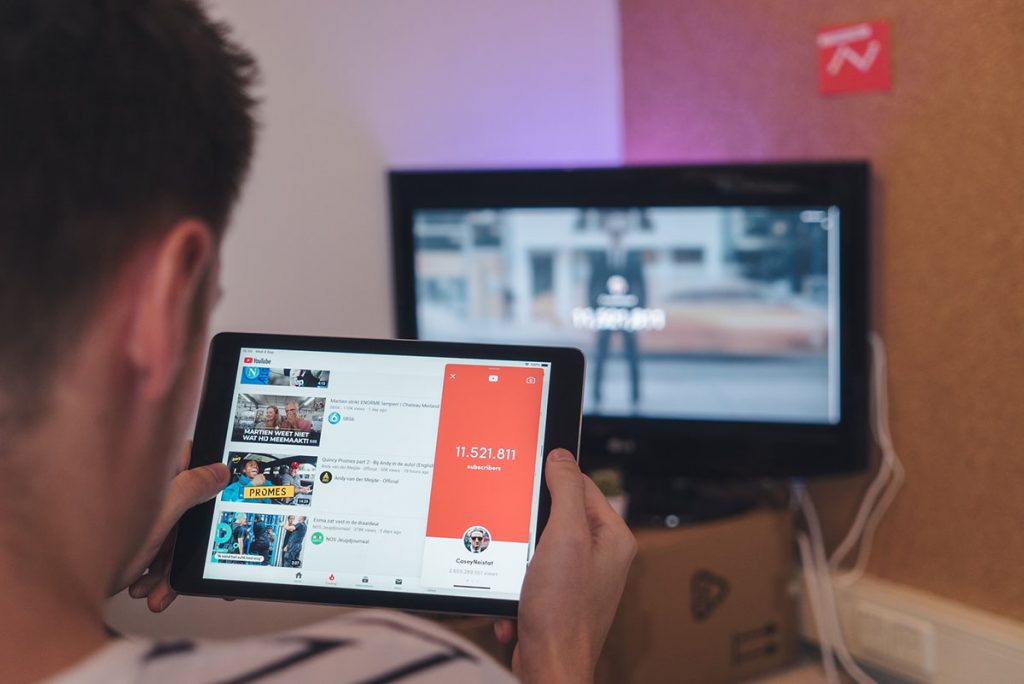 Define your target audience
As a marketer, it is likely you are aware of the type of person you want your video ad to reach, however, you may have some difficulty streamlining your core audience for an effective campaign. Fortunately, Youtube has a wide range of targeting options to help achieve the best return on investment.
Demographics – You can define your audience based on Demographic Groups (age, gender, household income, etc) or Detailed Demographics that target users based on their viewing habits, whether they are a homeowner or if they are a student, and more. 
Interests – With this option you can select a range of topics that your target audience is interested in. This can be expanded into Affinity Segments which target users that have a strong interest in relevant topics, and these Affinity segments can also be customized so they are tailored more towards your brand.
Life Events are another great option, targeting users based on their changes in behavior and preferred brands, suggesting they have recently moved home or had a baby. Meanwhile, In-Market Segments allow marketers to target users who have been researching specific products or services.
Other targeting options include Your Data Segments, Customer Matches, and Similar Segments. Read more about targeting options here.
Thank you for reading, we hope this guide has helped to shed a little light on the world of YouTube Video ads and we wish you luck with any future campaigns!
Need help creating your next LinkedIn Video Ad? EditMate can help.