User-generated content, or UGC for short, is videos and images created by users of a service, brand, or product. UGC is more authentic and exciting to viewers nowadays than professionally-produced media, making it a popular choice for social media platforms. 
There are many reasons why UGC is so widely used, from the ability to reach new customers to the appeal of authenticity. 
In this blog post, we will take a closer look at what makes user-generated video content so popular and how you can make the most of it as a business.
What is User-Generated Video Content?
User-generated content, or UGC, is a type of online content that is created by users rather than by professional content creators. UGC can take many forms, including videos, blog posts, and social media posts.
UGC content offers a more authentic and personal experience for viewers. Instead of watching a video that has been scripted and edited, viewers can see raw footage of people and influencers expressing an accurate, transparent opinion. 
This provides a more immersive experience that allows viewers to feel like they are right in the middle of the action.
Why are UGC Videos Popular?
There are a few reasons why UGC videos have become so popular in recent years. First, UGC videos are often more relatable than traditional marketing videos. They show regular people using products and services in their everyday lives, rather than models or actors who are paid to endorse a product. 
According to HubSpot, 79% of online users say that UGC content influences their decision before buying a product or service.
This can make viewers more likely to trust the opinions being shared and be more interested in the product or service. Naturally, when it comes to user-generated content, the creator isn't paid by the reviewed company, making online users more prone to trust the feedback.
Apart from that, UGC videos tend to be more cost-effective for companies than traditional marketing videos. They can be created with little to no budget, and they often require less time and effort to produce. This makes them an attractive option for businesses of all sizes.
What is UGC on TikTok?
With over 1 billion users on TikTok, user-generated videos on the social media network are a critical part of any advertising campaign. 
On top of regular videos posted, UGC on TikTok can include live streams, comments, and reactions.
TikTok has become one of the most popular platforms for UGC due to its creative format and engaged user base. Creators can use TikTok to share quick, funny, and often personal videos with their followers, and this is exactly where your marketing department can benefit from it.
What is UGC in Advertising?
UGC can be a powerful marketing tool, and it is often used in advertising. UGC videos can be used to promote a product or service, and they can be shared across social media, on websites, and even in email campaigns.
When used correctly, UGC can be an effective way to reach a wider audience and build trust with potential customers. It can also be used to create a more personal connection with viewers and create a more appealing experience.
The Benefits of User-Generated Video Content
There are a few key benefits of using UGC in your marketing strategy. Other than getting you to reach many more users, as it's posted on several social media platforms, it allows you to find potential customers. But there's more; keep reading…
UGC Boosts Social Media and Traffic Growth
Another benefit of UGC is that it can help boost social media growth. When users share your UGC videos on their own social media channels, it can help increase your reach and visibility. 
This is because their followers will see your video and may be more likely to follow you or interact with your profile as well.
This can also lead to an increase in organic traffic to your website and social media channels. As users share your videos, they will also be sharing your links, which can help drive more traffic to your site.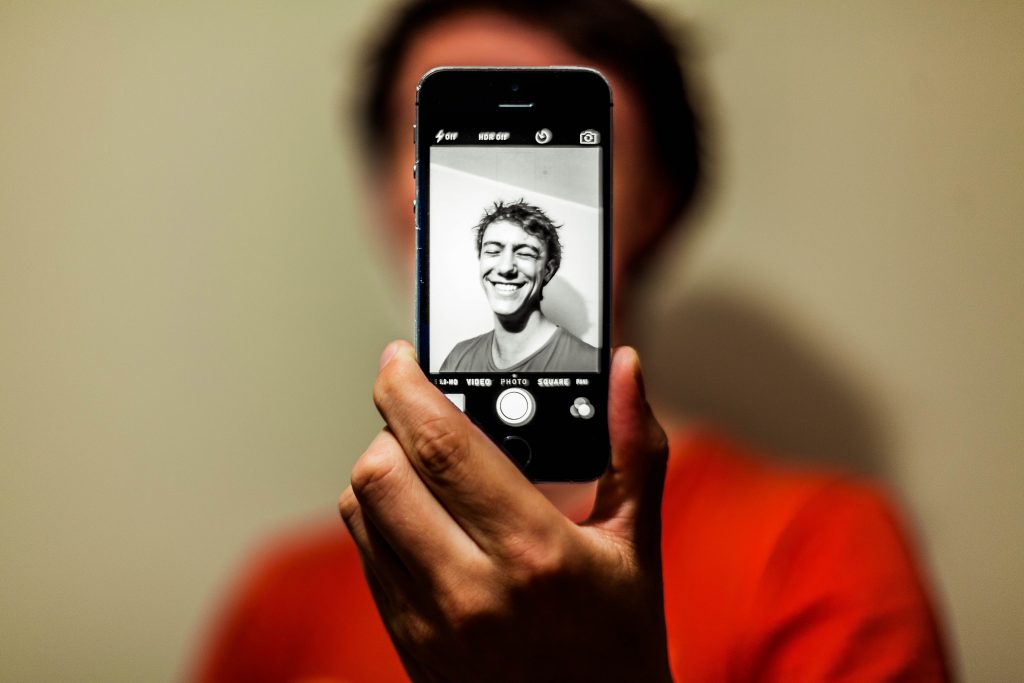 Improve SEO Rankings
UGC can also help improve your SEO rankings since search engines like Google often give preference to fresh and relevant content. When a UGC video is created, you are provided with fresh and relevant content that will keep your brand on top of Google search results.
In addition, as users share your UGC videos, they will also be sharing your links. This can help improve your link popularity and potentially your domain authority, which is another factor that search engines consider when determining rankings.
Increase Personalization and Brand Awareness
Furthermore, UGC video content will increase personalization and brand awareness, giving your audience a more natural look at your brand. This can help build trust and create relationships with potential customers.
When it comes to brand awareness, as users watch videos, they will be exposed to your brand more often, which can help increase your online presence.
More Traffic and Higher Conversion Rate
Finally, UGC can also help increase traffic and conversion rates. In fact, UGC content tends to be more engaging than traditional marketing videos. 
This means that viewers are more likely to watch the entire video, interact with the user or influencer, and take action after watching. This can lead to a higher conversion rate and more sales for your business.
To sum up, user-generated content is a powerful marketing tool that can help you reach numerous users at once, improve your SEO rankings, and increase personalization and brand awareness.
Why is User-Generated Content Important?
User-generated content (UGC) is any form of content, such as images, videos, or posts, users of a product or service create that. UGC is influential because it helps to build trust and transparency between brands and consumers. 
In an era where endless influencers are paid to promote brands that they know very little about, UGC provides a level of authenticity that is hard to come by. 
UGC also helps to promote word-of-mouth marketing, as satisfied customers are more likely to share their positive experiences with others. In addition, UGC can be a valuable source of insights for brands, as it offers a glimpse into how customers are actually using their products or services. 
Ultimately, UGC helps create a more connected and trusting world for brands and consumers alike, which is why it is so important.
Types of User-Generated Content
Other than UGC video content, there are many different types, but some of the most popular include:

Blog Posts

Q&A Forums

Live Streaming

Social Media Content

Reviews and testimonials
Obviously, there are more, but these are the ones that will benefit both online users and your company the most.
Conclusion
As you understood with this guide, these days, it's hard to find a social media platform that doesn't have some kind of user-generated content. But what makes UGC so popular? Why do people love creating and watching it? You now have all the answers to your questions.
UGC content can be in the form of text, photos, videos, or a mix of all three. In this age where anyone can create a social media account and share their opinion with the world, people are drawn to authentic content that feels like a friend created it.
For this reason, and all the reasons mentioned above, a user-generated content strategy is necessary if you want to take your business to the next level.
EditMate enables businesses to create and execute a user-generated video strategy with our easy-to-use, end-to-end system.
Want to learn more? Contact Us!