When it comes to starting and building a successful business, one of the most important aspects you should focus on is constructing an outstanding team of employees. While the job market is saturated with hopeful applicants, you, of course, want the cream of the crop, but you also want them to want to work for you. So let's learn about employee testimonials and what they can do for your team and your business… 
Using employee testimonials is one way to ensure the most promising candidates actually want to work for your company as well as show consumers that your company is one they want to do business with.
But in order for them to work, they need to be done well.
To make sure your employee testimonials are as engaging as possible, just follow the 7 examples we have listed here!
In this article, we will not only show you the 7 engaging employee testimonial examples to emulate, but we will also explain:
why they work

why they are vital to your company's success,

how you can create them yourself
So keep reading, because we have everything you need to know about employee testimonials right here…
What is an Employee Testimonial?
Before we dive into why employee testimonials are important and what types of testimonial examples you should emulate on your site, it's imperative that you understand exactly what they are. 
Employee testimonials are videos from your staff that explain to your customers and potential future employees what your business represents, what their job entails, how they have grown professionally within your company, and even what their day-to-day looks like at work.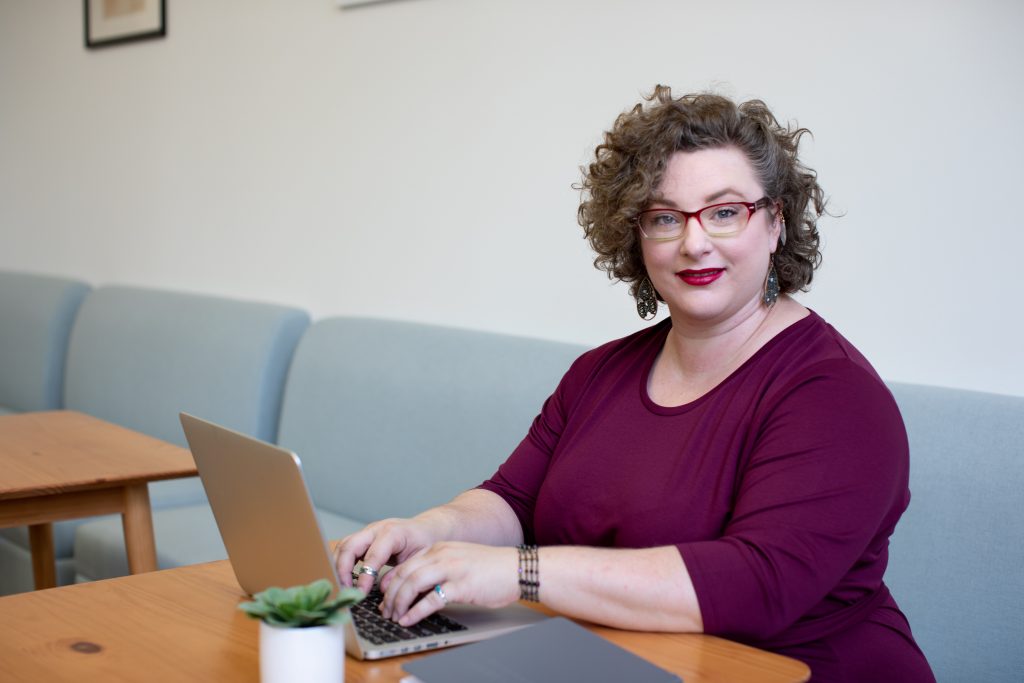 Depending on your targeted audience, i.e. more towards possible employees or new clients, your employee testimonials can focus more on what it is like to work for you or on why they are proud to work for your company. 
Successful employee testimonials are short and to the point without a lot of fluff. They are honest, specific, and directly answer questions such as why they love working for you or what they do for the company. 
Why Are Employee Testimonials Important?
Now that you know exactly what an employee testimonial is, you will certainly want to understand why they are so important. 
As you may already know, today's consumers and workers are intelligent and curious. People want to know who they are working for and who they are buying from. 
Employee testimonials are a great way to show them exactly who you are as a company through the eyes of the people who work there day in and day out. 
If you want to use employee testimonials on your website to promote and enhance your business, and we really think you should, here are a few examples you can follow to create the most engaging and successful posts. 


7 Examples of Video Testimonials
Our research shows that the most engaging employee testimonial examples are short videos. This format shows a real employee and allows future employees or customers to connect with the employee themselves and with their personal experiences. 
Companies across the globe are using this tactic to build trust with their targeted audience, and we have 7 specific examples of video testimonials that have gone above and beyond to create the best possible examples that you should use for your own testimonials. 
1. A Day in the Life at ALDI 
ALDI, a worldwide supermarket company, has created several videos of their employees that showcase a day in their lives and how they feel about working at ALDI. 
Their video structure shows footage of an employee, at their homes and at work as they describe in their own words what working at ALDI feels like and what it has done for them. 
For example, Linda's testimonial works extremely well because when watching and hearing her speak, you feel as though you are listening to a friend. 
To make a successful video like ALDI's, you can gather footage of the employee at home and at work and have a voiceover of the employee speaking to their personal experience. 
2. What's it Like to Work at Google?
Google has several employee testimonials, but one of their most viewed videos is a montage of several employees who share short blurbs about why they love working for Google. 
Montages are a great way to show the diversity in your company and allow your customers or future employees to see the company with a variety of personal opinions in one short video. 
Throughout the video, we see the employees themselves speaking to the camera, as well as footage of the Google campuses, cafeterias, and office spaces that show the audience what life looks like while working at Google. 
3. What Makes Motorola Solutions an Exciting Place to Work?
While Motorola Solutions has also created a montage video for one of the prominent employee testimonials, it takes a different avenue than Google. 
As well as showing daily life at their offices, and their impressive tech labs, they have chosen footage that shows the hundreds of thousands of people that they service all over the world. From people on their daily commute, to firefighters, to men and women in the military, this video shows someone like you. 
Employees of all levels, as well as the CEO, speak about their experience working at Motorola and how they love the fact their job can impact the world. 
Using an employee testimonial in this way can show clients what your mission statement is and how you are trying to change or improve the world around us. 
4. Volvo Group: This Is Where I Belong
Volvo is known for its diversity throughout its worldwide manufacturing plants and offices, but instead of showing the viewer footage of the company, they focused solely on one worker and his personal experience. 
David Bhasme explains in two short minutes how Volvo celebrates diversity and makes him feel as though he is a part of something he has always wanted to be a part of.
Using simple footage of just one employee will make your targeted audience feel directly connected to this person's story without any distractions. This tactic can make your company, no matter how large, feel much more personal.


5. Hear Nike Employees Share Their Stories
In this testimonial video, Nike interviews their employees who started as interns. The employees explain what the internship experience was like as footage of their experience is played in the background. 
This kind of video is a great way to explain to future employees what their lives will look like at your company. It shows what different people experienced while they worked or interned for you, and how that job could lead to leadership positions within your company. 
6. Opportunity and Growth at Vertex Pharmaceuticals
Another example of a successful employee testimonial video was made by Vertex Pharmaceuticals. Their tactic was simple: focus specifically on one positive aspect of working at their company. 
In this case, Vertex used employee testimonials and crowdsource footage to explain how working here provides the opportunity to grow and move up within the company. However, you can choose any message you want to focus on and have your employees speak to their experience with this focus in mind. 
7. Hilton: Every Job Makes The Stay
Hilton's new Employer Brand campaign showcases, the many career options available in hospitality.
Instead of typical talking head footage, their video showcases a wide arrange of employees through voiceover audio, creative text graphics, and eye-catching animations built from still photos of each employee.
The mix of visual elements and snappy soundtrack ensures that the viewer keeps watching and stays engaged throughout. And it also ensures that your audience truly absorbs the voices of the employees as they can both see and hear the message.
How to Create an Engaging Video Testimonial
After you have chosen the type of message you want to express, it's equally as important to understand how to create a successful video. 
Essentially, your video should feel authentic and edited with footage of the employee or multiple employees speaking directly to the camera, as well as shots of their personal lives and their daily experience at work. 
You can also use footage of your office, campus, or company outings that the employee is not specifically in. 
Don't worry, you don't need to be a videographer to create an inspiring employee testimonial. Here at EditMate, we are experts when it comes to making employee testimonials and our expertise can make a big difference when it comes to creating the perfect video. 
We specifically focus on helping brands connect with their customers and employees via crowdsourced footage and offer fantastic professional editing so you can show the world what your business has to offer!
Final Thoughts
Employee testimonials are not a new idea.
But nowadays, consumers and employees are becoming more interested than ever in what companies represent, so they are almost a necessity. 
Hopefully, you now not only understand how employee testimonials can benefit your business, but also what they should look like, how to create them, and even several examples of successful videos you should emulate to ensure you create the best possible employee testimonials you can!