If you're searching for the best stock video sites to find footage for your next project, look no further. The EditMate team has been creating videos for brands big and small for years, and from our own experiences scouring the web for stock footage, we've put together this list of the absolute best stock video sites…
When starting an EditMate project, our clients often upload a range of footage…
They include mobile video clips collected via the EditMate Uploader, old video content they want to re-purpose, and brand new footage their employees or customers have shot themselves.
And sometimes, more footage is needed so an EditMate Editor can create an awesome video.
When that happens, our Project Managers search the web to find great stock footage. Since we do this all the time, we now fancy ourselves experts on the best websites to find stock videos.
So today,  we're sharing our favorite stock video sites, both free and paid.
We'll be providing helpful hints about understanding video licensing and the sites that make it the simplest.
Check out our list below!
Best Free Stock Video Sites
Videvo
Videvo is the largest online resource dedicated to free HD stock footage and our Project Manager often find exactly what we need here.
Using Videvo, you'll need to check the license for each video to ensure it's free to use for commercial work with no attribution (crediting the creator) required. Only the "Videvo Standard License" requires no crediting in commercial work and you can use the "License" filter at the top of the page to ensure only videos with that license will appear in your search results.
Pixabay
Pixabay's UX makes it easy to search and find exactly what you're looking for.
They have over 1.4 million videos and photos to choose from!
And all videos are under the CC0 (Creative Commons) license, meaning you can use them in commercial projects and no credit is required.
Pexels
While Pexels has quickly grown to become one of our favorite stock video sites around.
And the entire site is under the CC0 license, so you can use every clip you find in your commercial projects.
Best Paid Stock Video Sites
Dissolve
With over 1.1 Million clips to choose from, Dissolve is perfect for modern and artsy stock footage.
They license stock video clips for use in commercials, television shows, documentaries, and feature films. So you know you'll be getting high production value footage.
Just make sure you check "Commercial" and "Royalty-Free" in your search filters to get the right license for your stock footage.
FilmSupply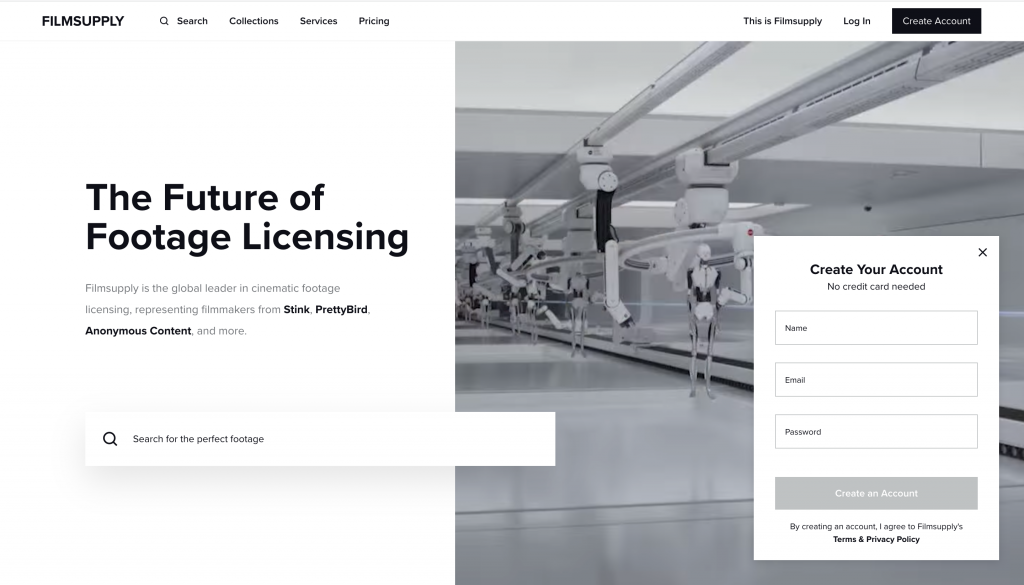 Depending on your budget, FilmSupply may be on the pricey side but it provides super high-quality stock footage.
Their filters let you get extremely specific in your search (Moods, Framing, Camera Movement) and their licenses are priced based on your project and client.
Storyblocks
Storyblocks (formerly known as VideoBlocks) is a cheaper alternative with over 115,000 totally royalty-free stock footage, motion backgrounds, and even After Effects Templates.
You can save money with their subscription plans, and their 7-day free trial allows free downloads of every clip in the Member Library which can save you a heap of money.
We actually edited a video for VideoBlocks' DCInno's Coolest Company submission. If you're curious about what it's like to work at VideoBlocks, check it out here: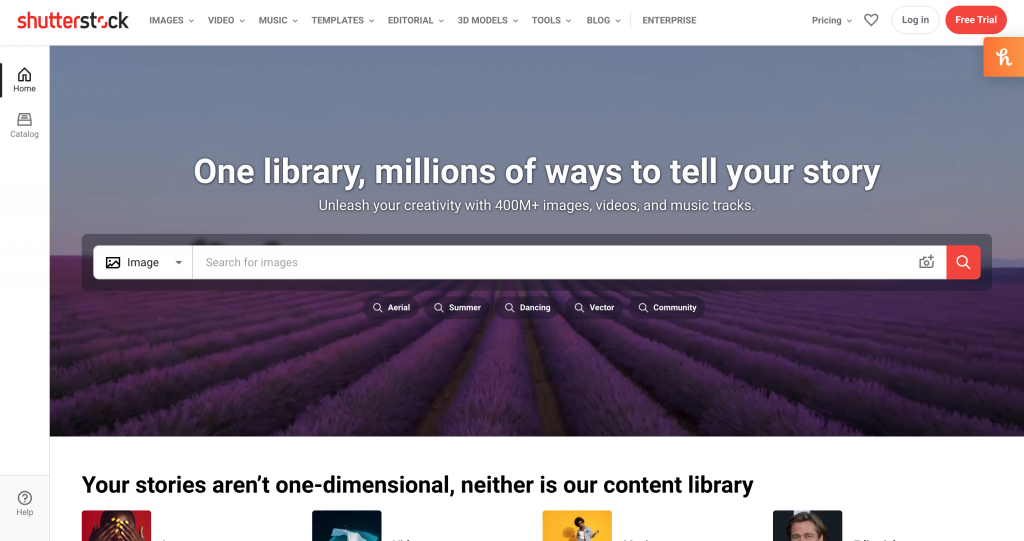 You probably already use or have heard of Shutterstock.
It's an old faithful and for good reason. They have high-quality, affordable stock videos with easy-to-understand licensing.
Every clip is royalty-free and ready to use. They have over 10 million video clips (and over 2 million are in 4K!).
Now that you know our favorite stock video sites, here are some videos created with EditMate — see if you can spot the stock footage featured:
Kai Carrier uploaded only photos and we edited a full social video by supplementing it with stock video, text graphics, and royalty-free music.
CityInsidr uploaded only screenshots of their app and we edited a full crowdfunding video by supplementing it with stock video, stock photos, animations, text graphics, a voiceover, and royalty-free music.
Hoffr uploaded screenshots of their app and we edited a full explainer video by supplementing it with stock videos, royalty-free music, text graphics, and a voiceover.
We hope you found our list of the best stock video sites helpful. Good luck in your search!