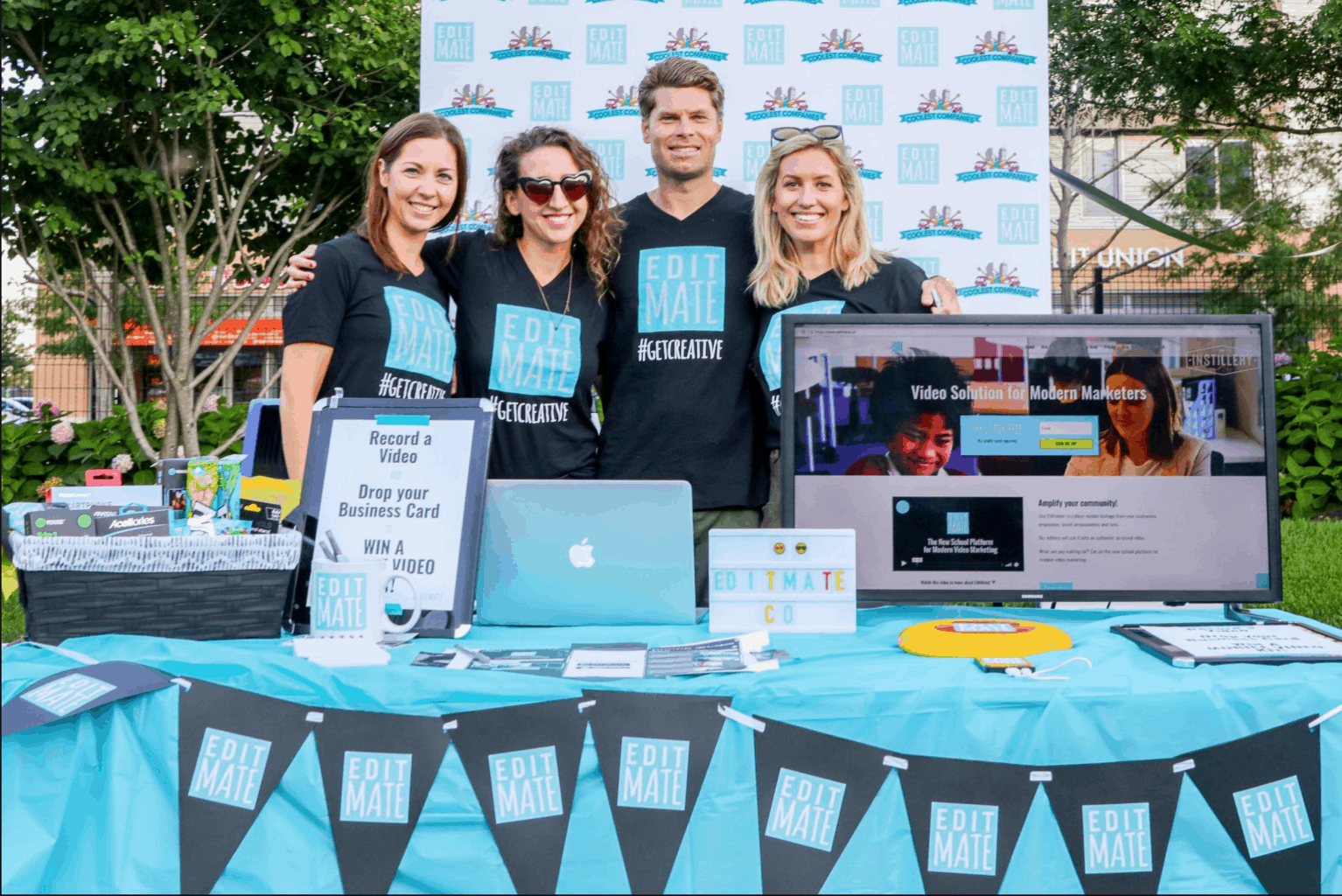 EditMate helps brands create authentic videos that cut through the noise of traditional advertising.
We make it simple for businesses to connect with their community through user-generated content and produce impactful videos that boost engagement and drive revenue.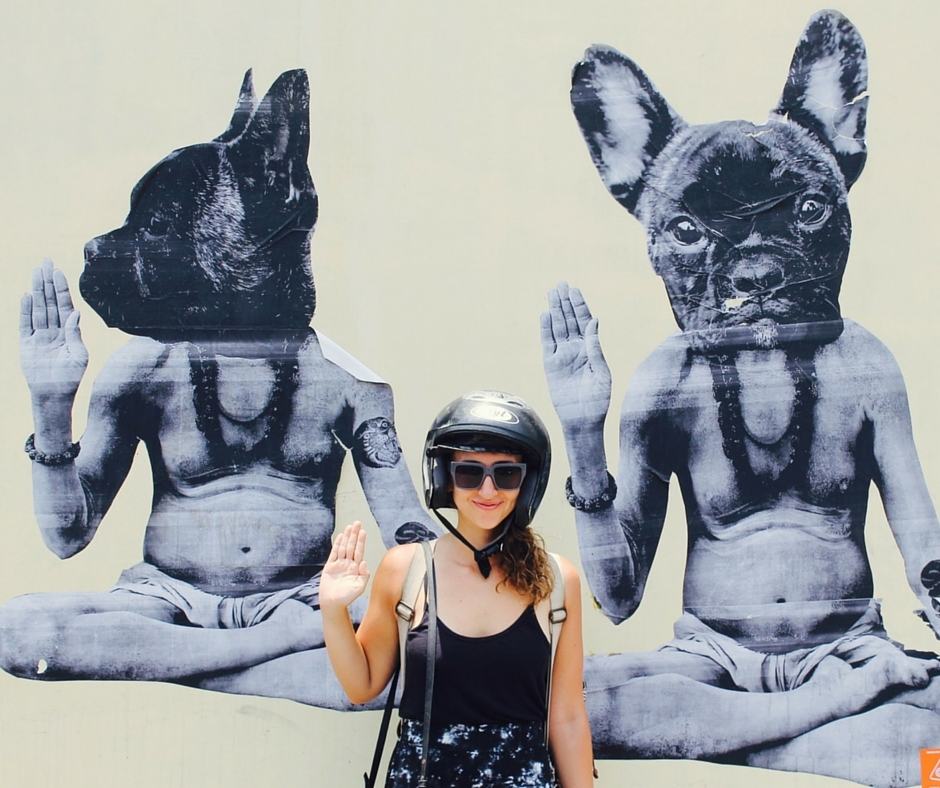 Rachel King
Founder & Chief Executive Officer
With over 10 years of experience as an editor, producer + content director, Rachel has always loved creating videos and thinks you should too. She's thrilled that EditMate allows everyone to get in on the creative side of video while our editors are able to work from where they want, when they want.
To see where she's working from currently, follow her adventures at rachelkingcreative.com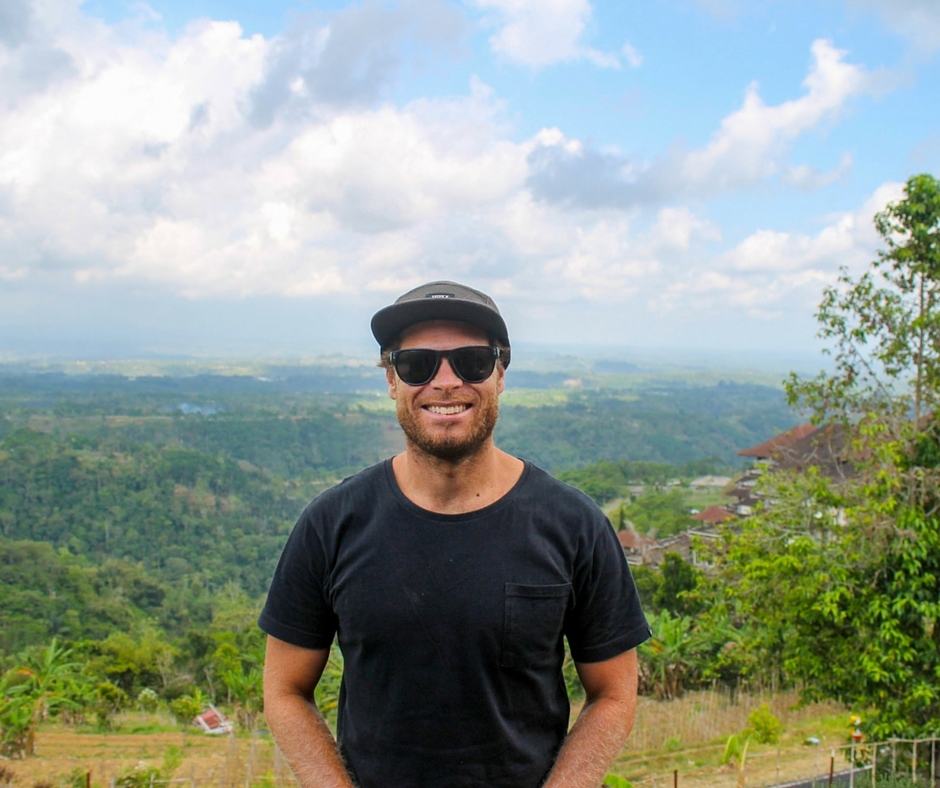 Scott Stratford
Founder & Chief Revenue Officer
Scott's a digital marketing all-rounder that's excited about the golden age of video that's upon us. After 10 years in the online advertising world, he understands the power of social video and is pumped that EditMate gives anyone with a mobile phone the ability to contribute.
When he's not surfing, he's often surfing the internet… so connect with him on LinkedIn to say hey.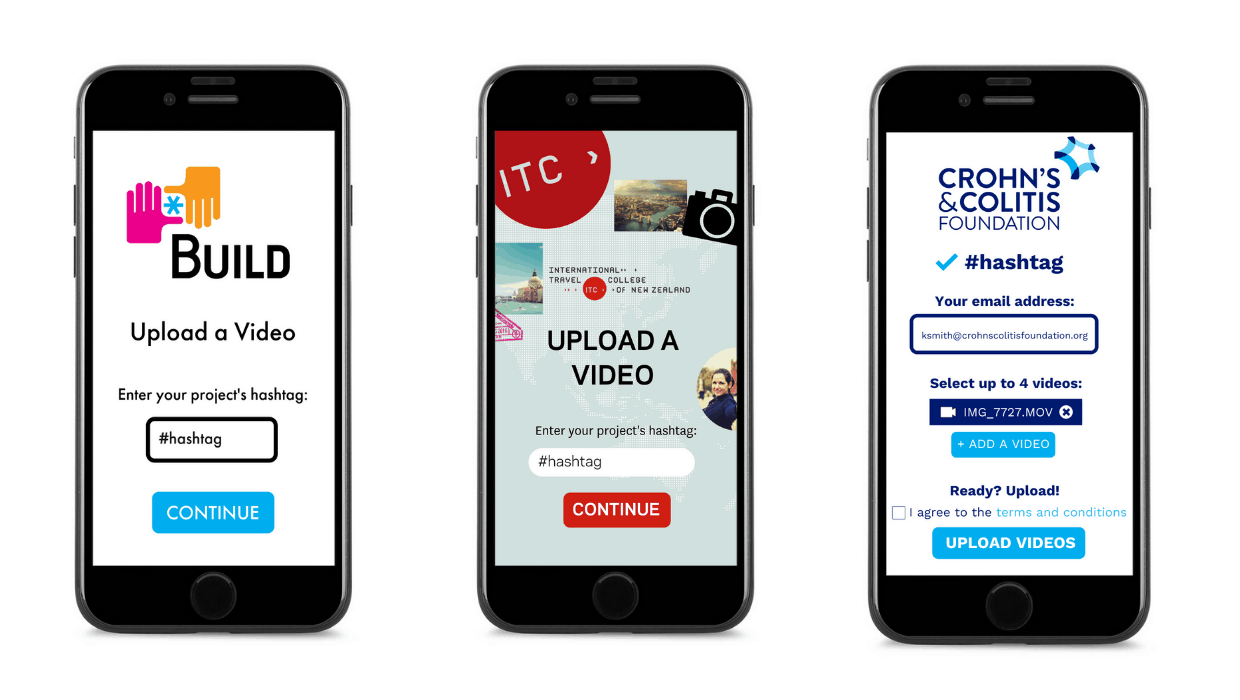 Custom Branded Video Uploader
Collect user-generated video from your customers, employees, ambassadors and fans anywhere in the world with a custom-branded video uploader.
Crowdsource videos for specific projects by using a unique #hashtag 

Users can upload up to 4 video clips at one time

Customize your data fields to collect email, name, location and more info from your users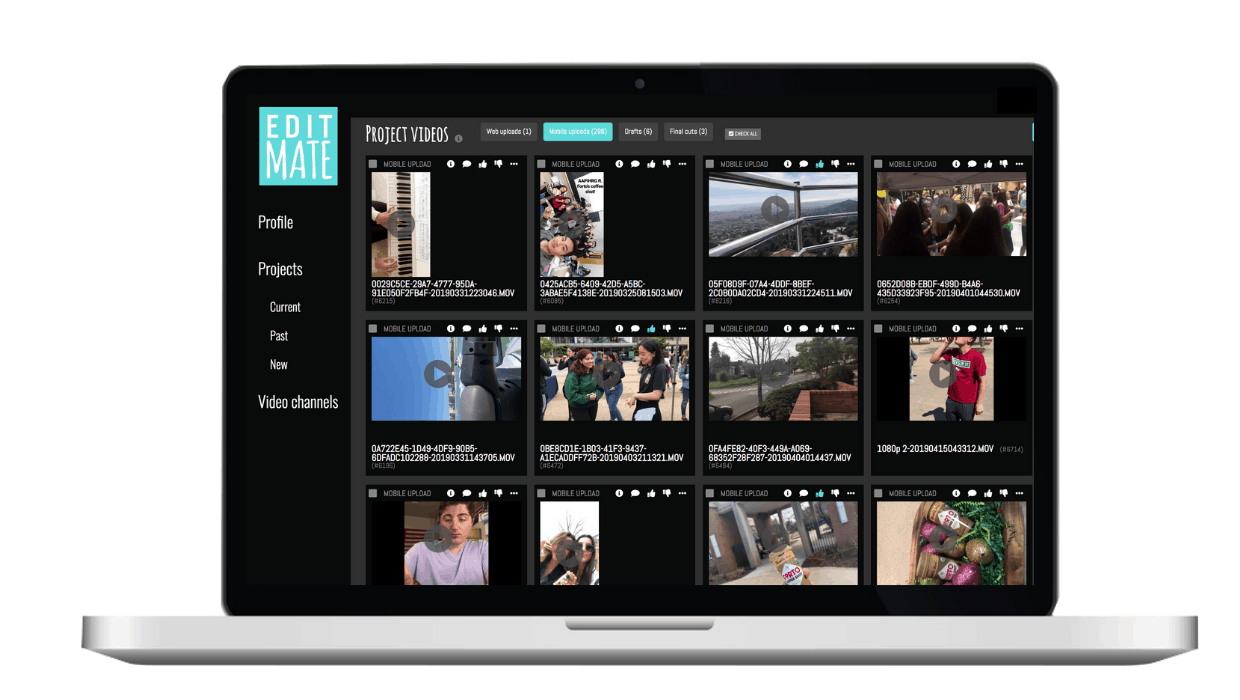 Project Management Dashboard
Start projects, review footage and collaborate with both your team and an EditMate video editor on a streamlined Dashboard that simplifies the video production process.  
Easy to navigate user-interface

Transform your brand's existing network into a dynamic source of video content

Invite your brand's real community to upload footage with one click

An end to end solution with a seamless workflow 
Video Editing Service
Our global network of highly vetted professional editors are available on-demand to turn your raw footage into polished, ready to share videos.
Gain access to a network of Editors that have worked with the world's biggest brands

All EditMate Editors are handpicked with a minimum of 5 years experience in the video production industry

Editors are located in multiple timezones, allowing for super fast turnaround times
Learn more about our Video Editing Service here.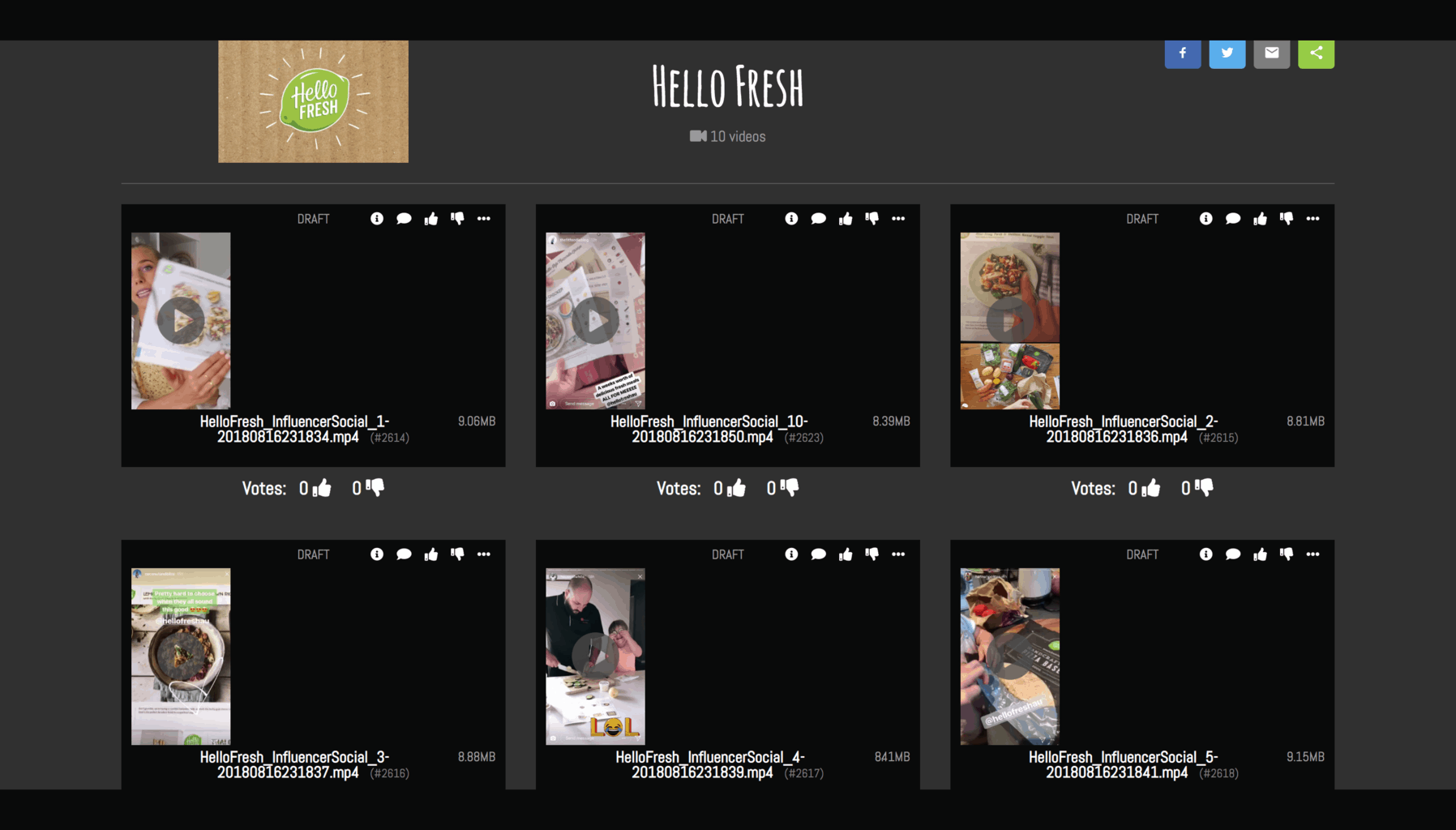 Video Channels
Easily store and share your videos with public or private (password protected) Video Channels.
Branded with your logo

Customize video thumbnails, vote and comment on videos and share links with one click 
"We're truly impressed with EditMate, the process has been so easy with such an awesome outcome."
"Our clients LOVED the videos! We loved working with EditMate!"
"We do a large volume of videos and EditMate has made a process that would otherwise be cost-prohibitive with another video vendor, actually feasible for us.
We've completed over 100 videos with EditMate. Budget-wise, If we were working with a traditional video production company, that simply would have been impossible for us."
"We love using EditMate! It's taken our video library from Justin Guarini to Beyonce."
"We just love the work EditMate does for us. The video views are crazy!"