Sign up as a Producer to start video projects.
Start a new project by writing a short creative brief and uploading any existing footage you want to be used in your video.
If you want to collect mobile videos from your brand's community for your project, assign a Mobile Crew by providing their email addresses and directions for what kind of videos you want them to film.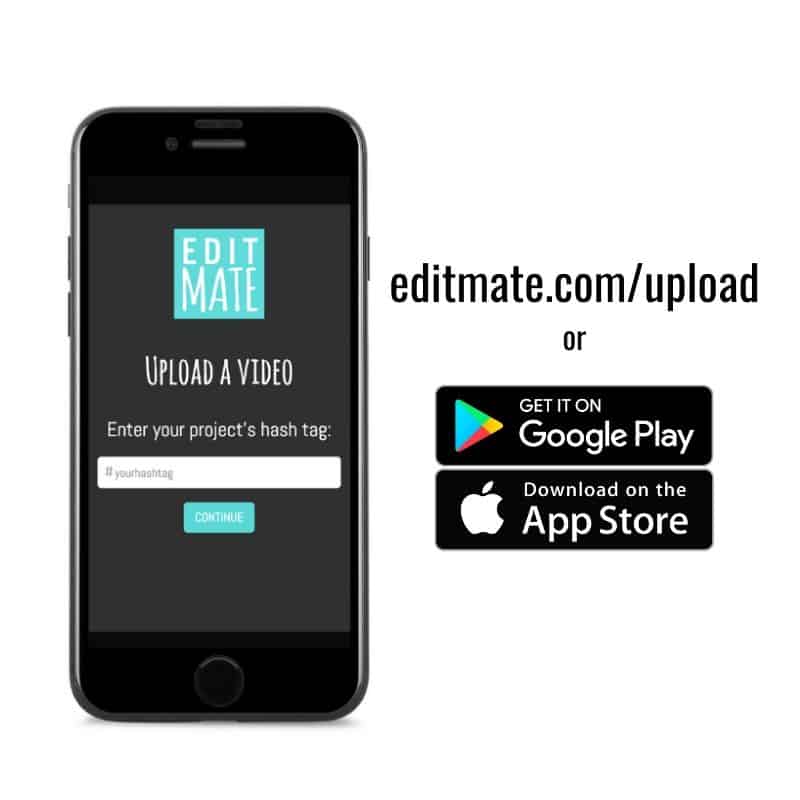 Your Mobile Crew will receive an email inviting them to upload videos with an easy to use Mobile Uploader.
You can also design a Custom Branded Uploader for your Mobile Crew to use.
As mobile footage gets uploaded, you can review, rate and comment on the video clips.
Once all footage is uploaded, click the Request an Editor button to get an Editor assigned to your project.
We'll send a quote and once approved, we'll get to work cutting you an awesome, on-brand video!
Review video drafts and easily give feedback to your Editor via the Chat Box.
Once your final video is ready, download it directly or store it on a public or private (password protected) Video Channel.