Case Study:
The International Travel College of New Zealand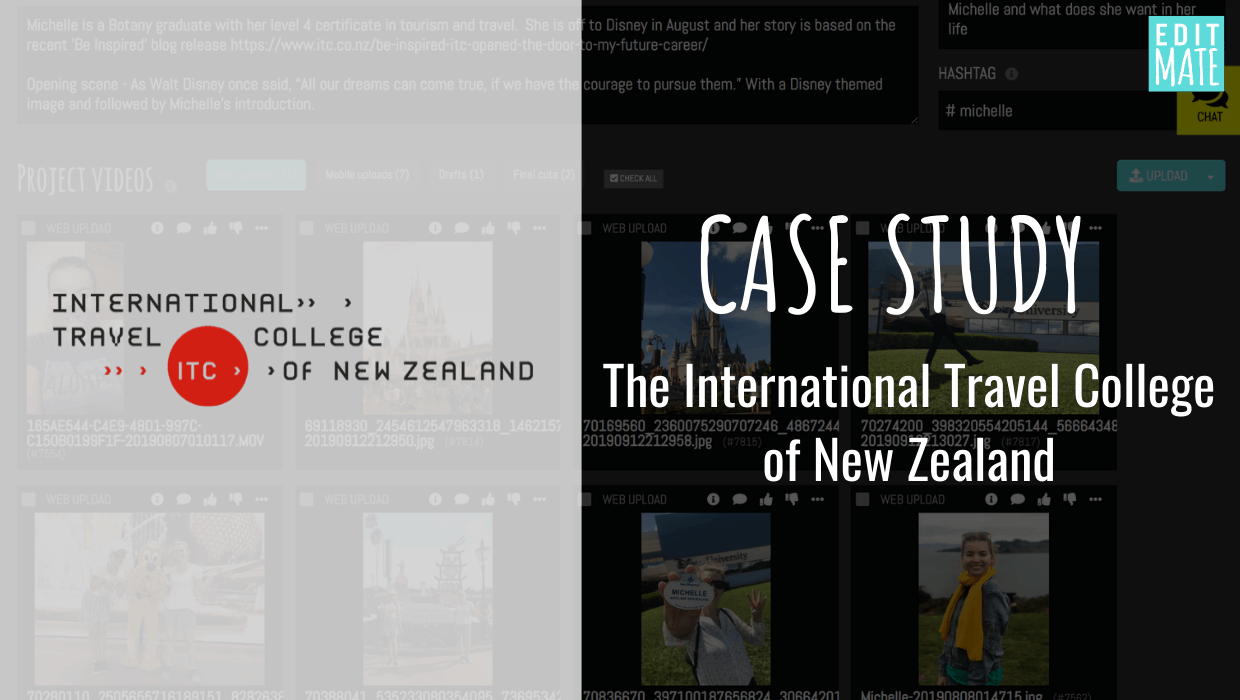 Learn how Claire Huxley and her marketing team at The International Travel College of New Zealand use EditMate to create authentic video content with their real students and staff.
"Before working with EditMate we didn't have a way to curate video content or the time to edit it.
Since then, EditMate has become integral to our content strategy.
Our staff and students love uploading clips to the app and are always super impressed with the end product. Every month we're able to share multiple videos on our social channels and create Facebook Ads with them as well.
Our students end up liking and sharing the videos (since they're in them!) and that broadens our reach even more."
"The ideas the EditMate Managers and Editors have contributed to our videos have been a breath of fresh air.
Working with them, I feel like I have creative partners for my ideas and I truly value their suggestions and contributions.
Even though the whole process happens online, it feels like they're really part of our team. I wouldn't work with anyone else in this space.
The Directors at EditMate are also amazing… personable, honest and funny! I trust them implicitly. They always listen and respond well when I give feedback."
They've continued to refine their service and tools around my feedback and they seem to truly have a growth mindset. They have a real flair for video content and how to use it effectively. It really feels as though we all work as a team.
EditMate has truly added so much value to ITCNZ and our marketing strategy the last few years."
Want to create videos like ITC?