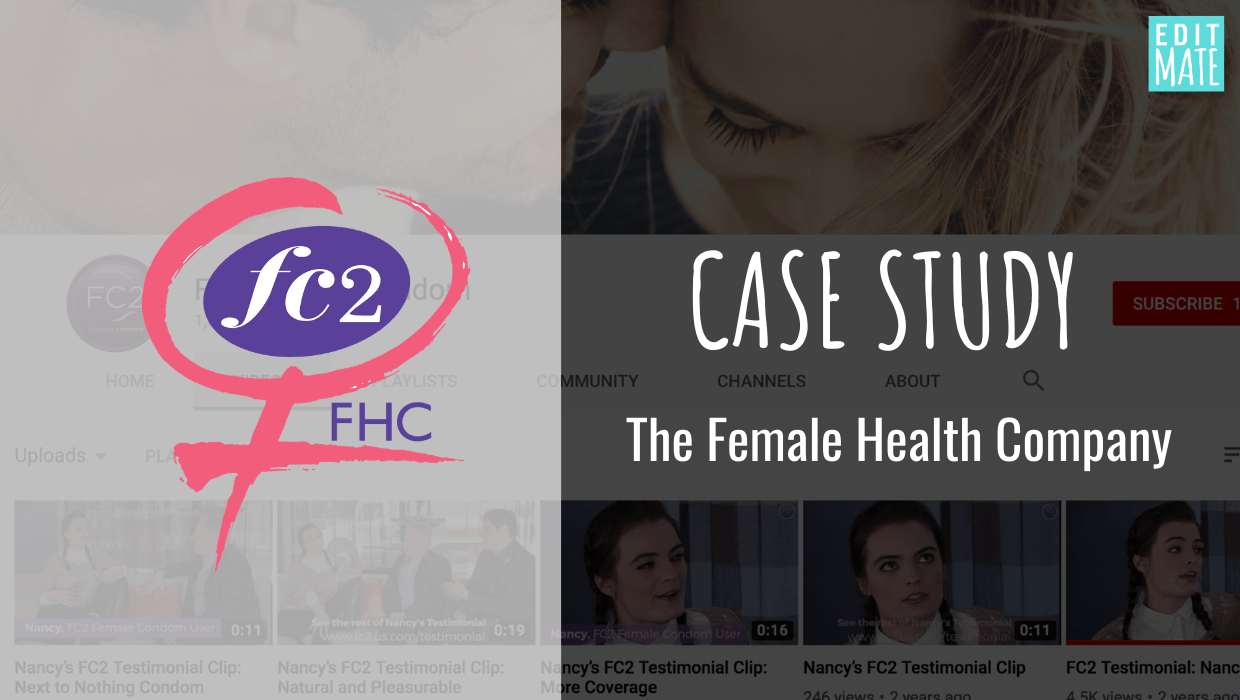 Learn how The Female Health Company used EditMate to create a video training series and social media teasers.
"Our product requires quite a bit of training and education so we rely heavily on visual teaching and training tools.
When I first started to develop video resources, the costs were always over budget and the whole timeline and process was just extremely cumbersome. Plus, we work closely with providers all around the world so trying to get a video shoot together with everyone in one location was super complicated, if not impossible.
We started to work with EditMate a couple of years ago and our experience with them has been complete 180 to the traditional production process.
Creating an EditMate video was always quick and seamless but without losing quality or creativity.
They've become a real partner and with their guidance, we've been able to create engaging and professional videos at a frequency and price point I've never seen elsewhere."
"For our first series, our educators shot tutorials on their smartphones and EditMate cut the footage into brilliant, effective videos that were true to our brand.
The tutorial series videos were not only engaging but also polished and professional. These were incorporated into our online training programs.
As our company expanded, we needed to create more content for the commercial and pharmaceutical sectors so we needed social videos.
Using EditMate was fantastic for this, they were able to quickly create numerous videos for us that we were able to populate our social channels with.
Our Instagram channel has never looked better."
"Additionally, even when were worked with an agency to produce a long-form, scripted video with an actress and a whole film crew we still used EditMate to create alternative cuts of that piece. We created versions with new CTA's, and teasers of various lengths and formats to fit all of our social channels. By doing this, we were able to really put that one piece of content to excellent use. We shared the different cuts all over social media to keep our updates fresh and consistent."
"I can't say enough positive things about EditMate.
They've helped us with everything from creating an educational online training program, to fun social media videos."
Want to create videos like The Female Health Company?